Stepping onto a stage set within an Indiana ballroom, the Redeemed Quartet brings forth a message of faith and hope in the face of uncertainty, with their heartfelt rendition of 'He's In The Midst' by the Bishops.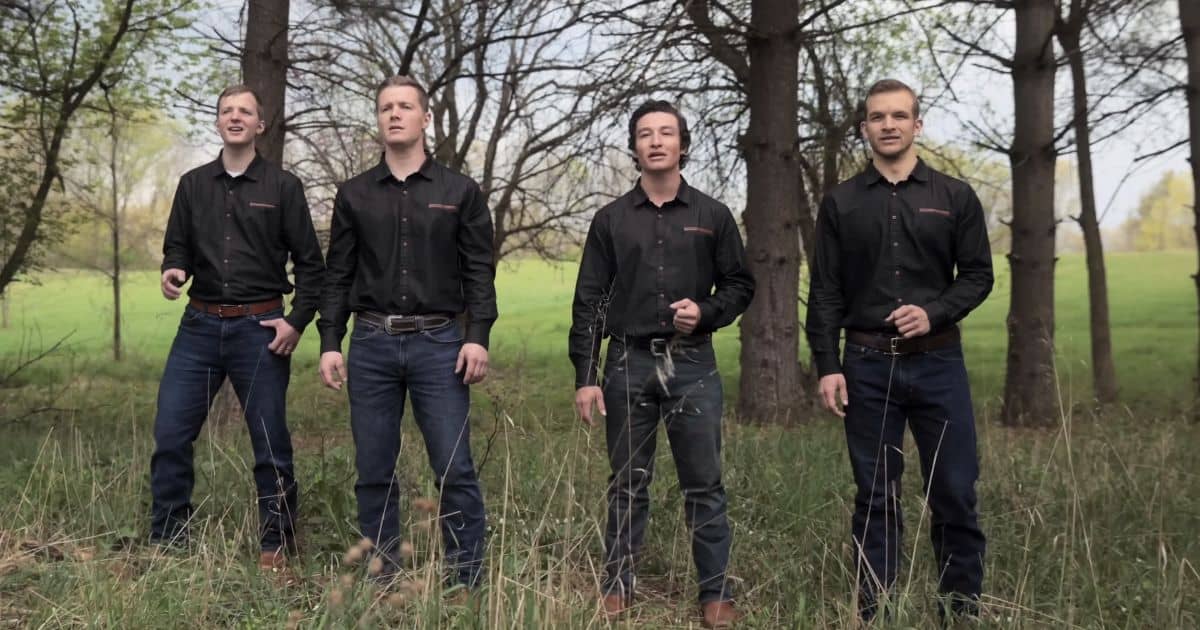 The Redeemed Quartet, a professional Southern Gospel Quartet, is more than just four singers. These four best friends and brothers are the resonating voices of faith, hope, and encouragement that captivate audiences young and old alike. The Quartet's mission is not just about creating beautiful melodies but about imbuing their music with a powerful message that can touch the world.
With turmoil constantly flooding our daily news feeds, the reassuring words of 'He's In The Midst' remind us of a comforting presence. A presence that walks with us, stands beside us, and leads us through the storms of life.
"Again I say unto you, That if two of you shall agree on earth as touching anything that they shall ask, it shall be done for them of my Father which is in heaven. For where two or three are gathered together in my name, there am I in the midst of them." – Matthew 18:19-20. This poignant verse forms the foundation of the song, delivering a resounding message of unity, faith, and divine presence.
He's in the midst of our storm.
He's in the valley we walk through.
Where two or three are
gathered in His name.
He'll be there, too.
As the Quartet delivers the stirring lines of the song, each lyric resonates with the promise of our Heavenly Father who is with us, always.
The song touches upon our solitary moments of feeling all alone, yet it gently reminds us that we are never truly alone.
When you feel so all alone,
He is standing next to you.
He's with us now.
Our Lord, He's in the midst.
they sing, affirming the presence of God in our lives, comforting and guiding us along life's winding roads.
"For God hath not given us the spirit of fear; but of power, and of love, and of a sound mind." – 2 Timothy 1:7