Frontline workers are never on leave even when they go on a holiday. This was proved true when Jean-Francois Bonnet and Ciara Nolan, both doctors from Dublin, Ireland ended up saving a life while on a break.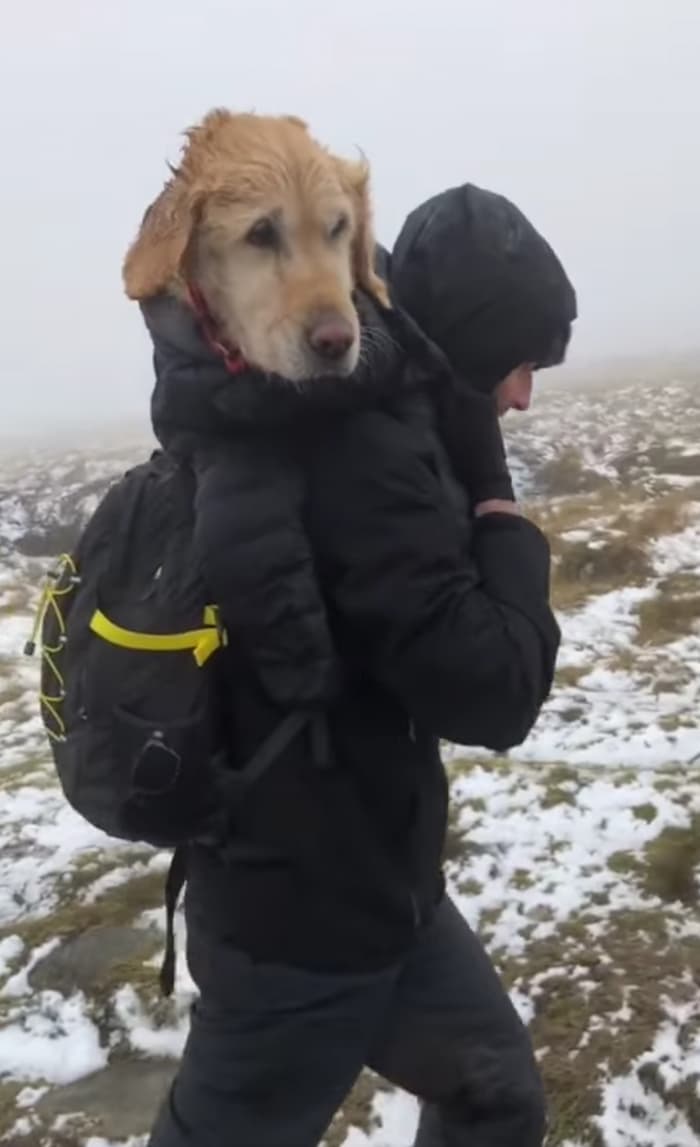 The duo had been working non-stop during the pandemic and decided to take a hike one weekend to de-stress.
The two were hiking in the Wicklow Mountains when they found an older golden retriever who was so hungry and freezing that she couldn't move.
Naoise was missing for two weeks from her house and the two doctors put a warm jacket on her and put her into their backs so they could carry her over 6 miles down the mountains to a safe place.
After she was feeling better they helped reunite her with her family who were worried about her. Thanks to Jean-Francois and Ciara the pup is now back with her family. Proverbs 12:10 "Whoever is righteous has regard for the life of his beast, but the mercy of the wicked is cruel."
Hikers spot lost dog alone and freezing up snowy Wicklow Mountains 🏔️🐾😢

Naoise the eight-year-old golden retriever was missing for two weeks

🎥 tiktok.com/@jeanfrancoiswillem

Posted by Cool FM on Monday, 8 February 2021