There's no better Christmas gift for this homeless father and son than a house of their own. Thanks to these kind doctors and medical team who made this possible.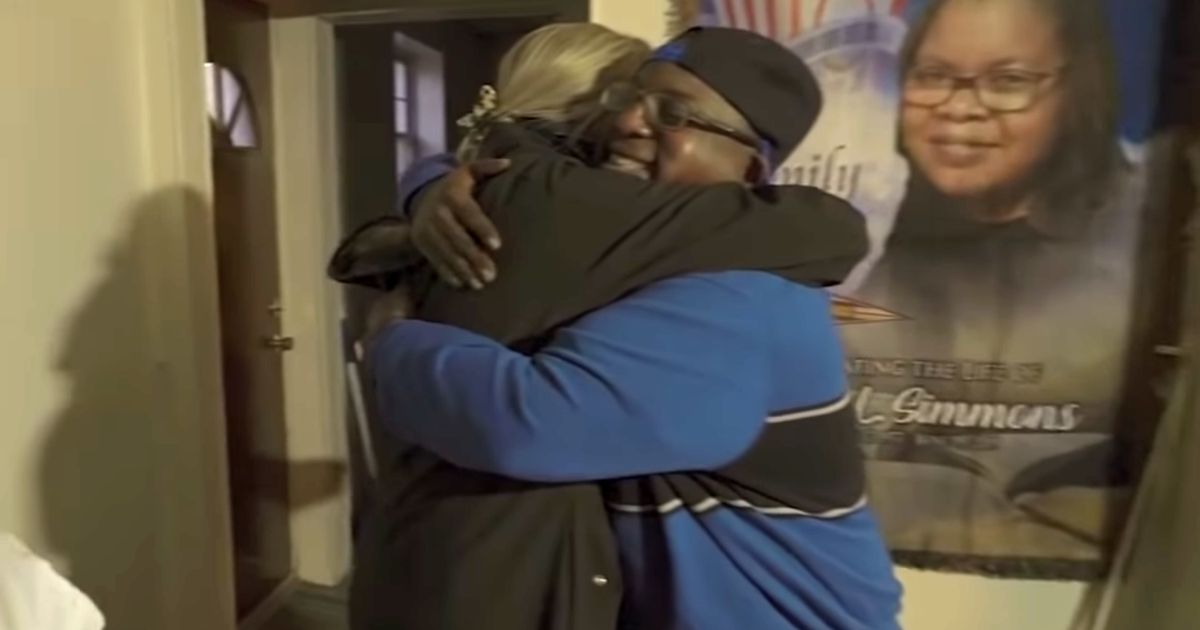 Mack Simmons and his son, John, have been homeless for quite some time now. Mack donated his kidney to his sister, who was very sick when he was just 17 years old. She, later on, passed away. Things started turning south when he found out that he also had a kidney problem.
"It was to the point when sometimes I would go to work, and I would just have to stop in the middle of what I was doing because I would be in so much pain," he recalled. He quit his job because he could no longer walk. He became homeless after his sister died last June 2019.
Things may have been unfortunate, but the bond this father and son had was solid. John remained by his father's side no matter what. John said, "Dad if you're gonna be homeless, I'm gonna be homeless right along with you." He added, "You're going through enough as it is. If you can do it, so can I. And we're gonna do it together. And I'm gonna make sure I have your back." Mack was so touched, and he was glad that he had raised his son right.
They then relocated from Washington, D.C., to Pittsburgh, Pennsylvania. But things got worse. Mack had experienced extreme pain and was moved to UPMC McKeesport Hospital. The doctors found a blockage in his aorta and removed it, enabling him to walk again. This thankful man broke into tears after hearing that he could walk again.
His doctors learned from the social workers that he had nowhere to go home after the surgery. He needed to undergo dialysis, physical therapy, and other medical treatments after the surgery so, a comfortable home/resting place was crucial. His doctors worked with the social workers to make sure that he would have a conducive home while recovering.
The Simmons lived in a temporary shelter for the homeless before they transferred to their permanent home. Dr. Fanny Alie-Cusson said, "What's unique about Mack, and I think the reason why we all caught onto him so much, is his genuine kindness and possibly one of the reasons why we really wanted to go above and beyond for him."
John could not believe that they owned a house already. He recalled just being in their car when they moved to Pennsylvania. Mack expressed his gratitude to the doctors and medical staff who made this possible by saying, "I can't say enough how much I appreciate you guys, giving me a second chance at life. Being able to walk off all things, cause' I was not able to walk this time last year. So, it's truly a blessing. I owe that to McKeesport Hospital, my doctors that I call my four angels."
These doctors and medical staff have certainly gone above and beyond their duty to cure illnesses. They not only saved Mack's heart but also saved him and his son by giving them another chance at life. This tells us much about God, how He keeps on giving us opportunities to be better, and it all boils down to His great, unfathomable love for you and me.
"And I am convinced that nothing can ever separate us from God's love. Neither death nor life, neither angels nor demons, neither our fears for today nor our worries about tomorrow—not even the powers of hell can separate us from God's love. No power in the sky above or in the earth below—indeed, nothing in all creation will ever be able to separate us from the love of God that is revealed in Christ Jesus our Lord." Romans 8: 38-39