A homeless woman from Oxford County, Maine has become a superhero in the eyes of the Rockland Police Department after she stepped up for a young boy whose bike had been stolen.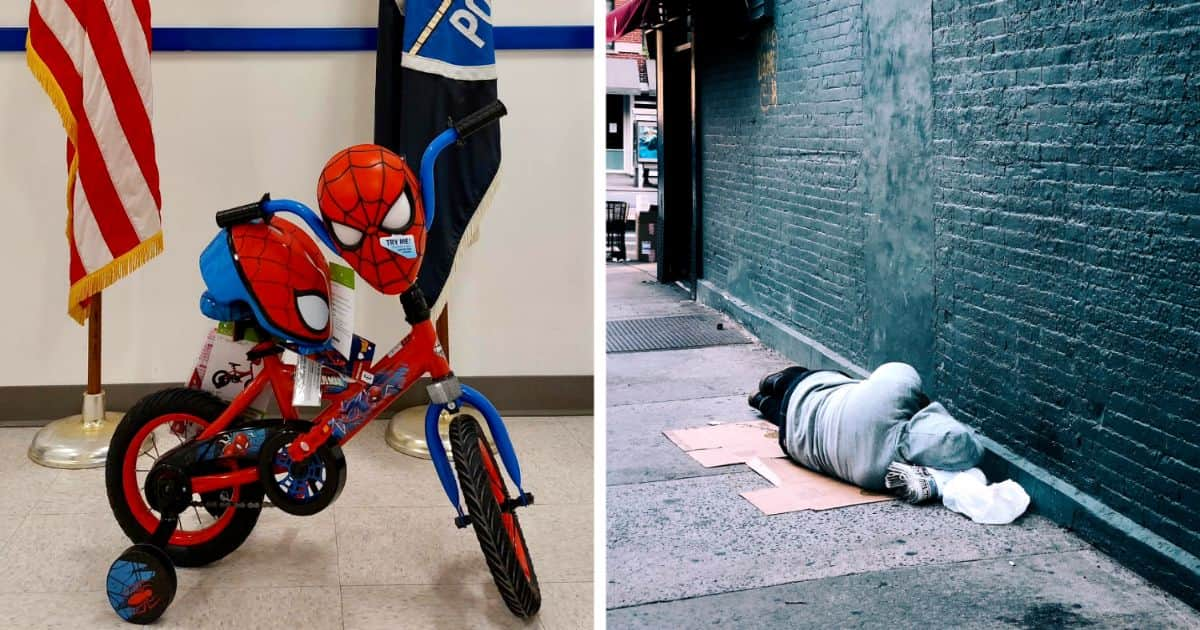 The Rockland Police Department, Massachusetts, wrote that the 3-year-old left his Spiderman bike outside a store while he and his mother went shopping, but when they came out to get it back, it was gone and nowhere to be found.
Moved by the family's plight, a stranger who wished to remain anonymous saw the social media post and felt compelled to help. Despite facing her own struggles, the woman selflessly purchased a new Spiderman bicycle, matching helmet, and bike lock at a local Wal-Mart and made the long drive to Rockland to donate it to the young victim.
The woman's generosity did not go unnoticed, and her act of kindness inspired others to give. A clerk who heard what she was doing even gave her money to help pay for tolls. The Mid-Coast Recovery Coalition is now collecting donations to support the woman who made a difference in the little boy's life and inspired others in the process.
The Rockland Police Department praised the woman as a superhero, saying, "She was recently forced to choose between making her rent or vehicle payment… Not wanting to default on the car loan, she is now currently unhoused and living out of her vehicle. Her own struggles did not deter the woman, however, and she selflessly purchased a new bike, helmet, and lock."
The woman's generosity was contagious, and others have reached out asking how they can help or have sent us screenshots of children's bikes they have ordered online and shipped to the Rockland Police Department to be given out to kids in need."
The kind actions of this anonymous hero have inspired others to give and serve as a reminder that even small acts of kindness can have a ripple effect that touches many lives.