Pentatonix, known for their incredible a cappella covers of popular songs, nailed it again as they sang the cover of 'The Prayer'. Listening to them surely sends chills down the spine.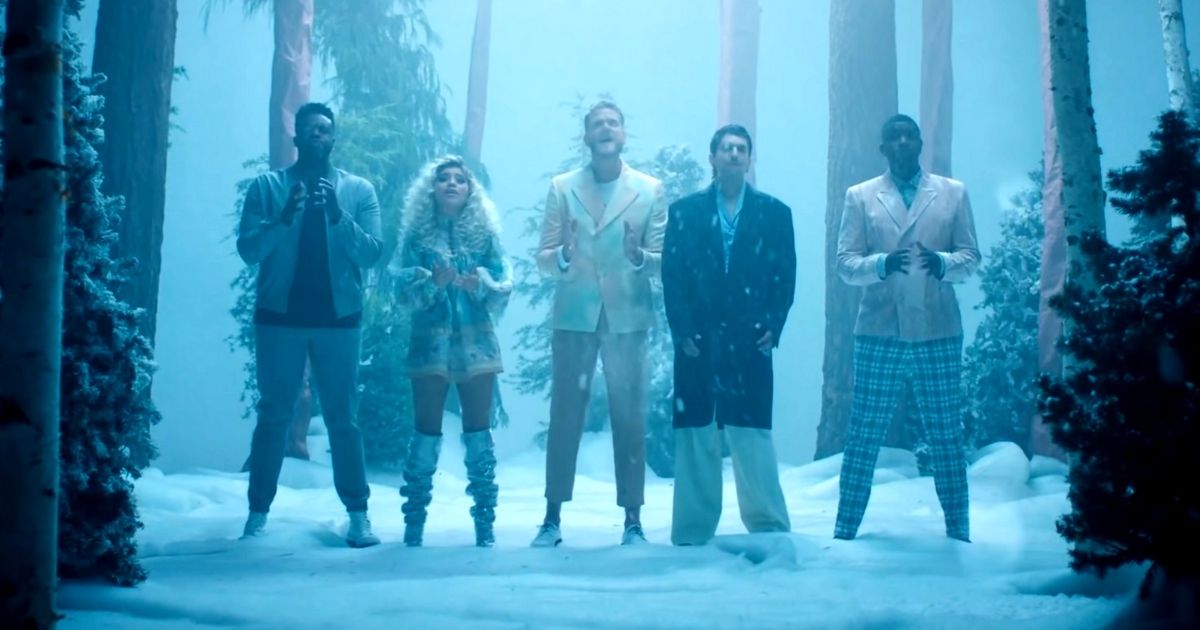 Pentatonix, an American a cappella group gave this song a different flavor. The original version was sang by world-class talents, Celine Dion and Andrea Bocelli. The beautiful arrangement and harmony of their voices made this cover stand out. The song started with an ethereal, choir like intro with Mitch Grassi singing the first lines of the song. Mitch hit the notes and sang delicately. Scott Hoying sang the parts of Bocelli complementing the voice of Mitch. The rest of the group joined in which created a perfect accompaniment for the song. Musical instruments were no longer needed to make it a hit among the listeners.
The video was shot in a winter, outdoor setting. The setting provided a perfect backdrop and when they hit the high notes, shivers came down the spine. They also gave chances for every member to shine. It's a feast for the ears to hear them harmonize and belt-out.
'The Prayer' is part of their latest holiday album, 'Evergreen' which has 14 new tracks. The said song was just released a couple of days ago and has almost 1M views on YouTube alone.
A world where pain and sorrow will be ended (Will be ended)
And every heart that's broken will be mended
And we'll remember we're all God's children
Reaching out to touchin', reaching to the sky (Sky)
The lyrics of this song remind us that the challenges we are experiencing now will also end. There's a rainbow after the rain. May we hold on more to God and trust that our prayers are never in vain.