Animal therapy is becoming more popular in hospitals as it not only eases the patients but also helps hospital staff fight stress, and burnout.
A Pennsylvania hospital has an ongoing program that connects doctors and nurses with dogs to help them relax as doggies have a calming effect on humans during stressful times.
Now Ohio State University's Wexner Medical Center too have hired a dog as a "Justice Volunteer" to greet patients at the facility. The hospital's MD named Shari Dunaway shared the dog's photo on Twitter which got loads of positive comments.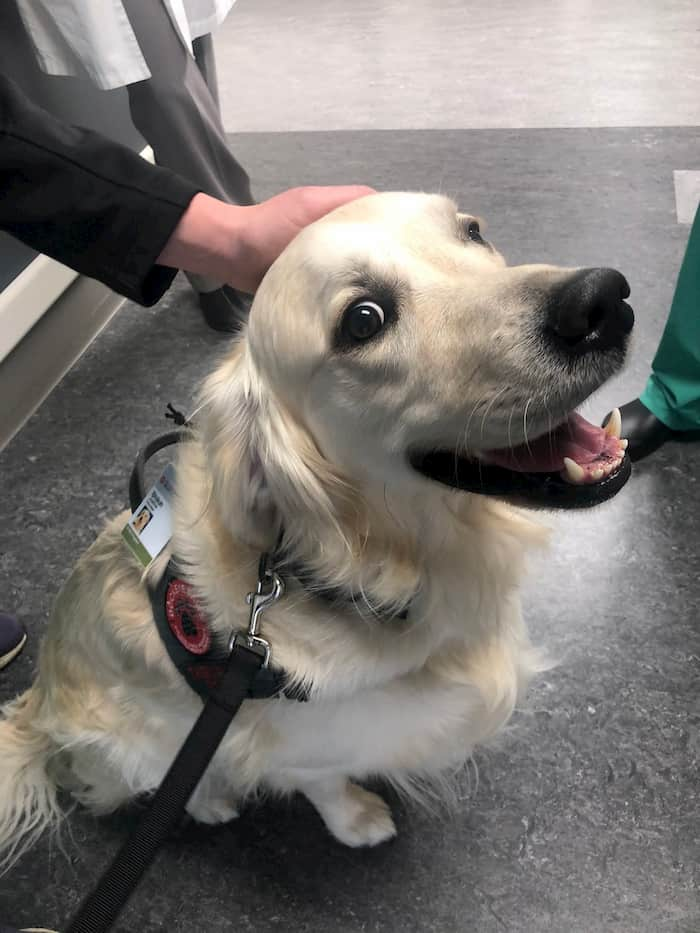 "It's SO good for mental health of patients & staff. It's a wonder more hospitals don't have them," a user commented. "Whatever he's being paid, it isn't nearly enough. That is some seriously valuable work!" another user added. "12/10 would promote immediately," another one commented.
One user got concerned whether the dog gets paid for his job, and the woman gave him the perfect answer
"Volunteer dogs are already widely used in the community and can help people suffering from loneliness, providing them with companionship at the times they need it the most," explains Emma Hammett in her article for First Aid for Life. "A dog's friendly presence can provide a real lifeline for those feeling cut off from their community, and can really help communities tackle issues of social isolation."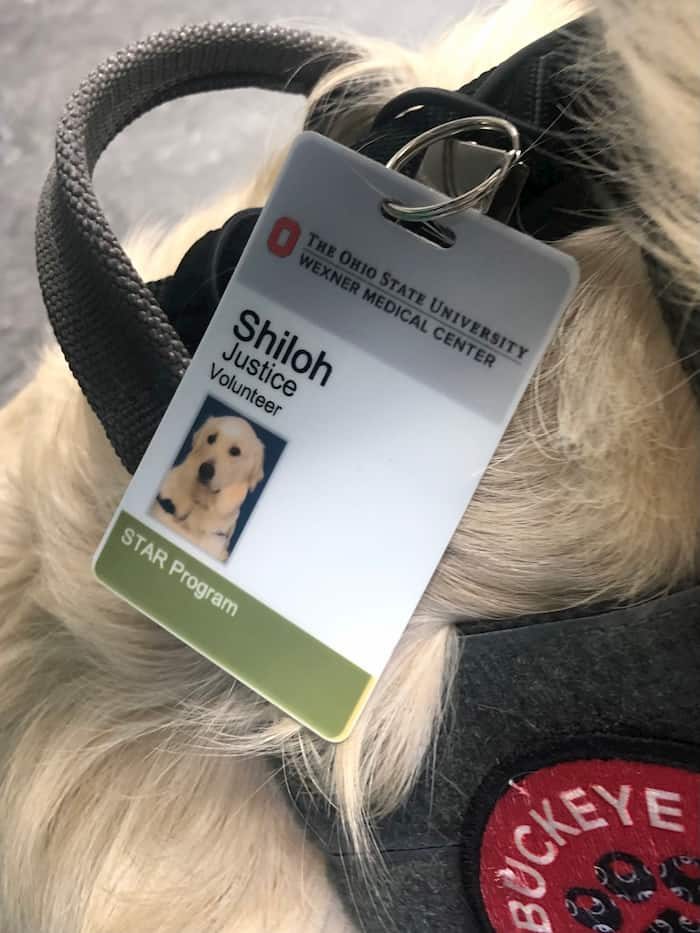 "The optimism and happiness a Therapy Dog visit can provide to a patient is one that cannot be measured by a doctor's instruments or recorded on a patient's chart. However, it is clear to those who have had the experience of a Therapy Dog visit that a friendly visitor with a wagging tail can make all the difference in the world," shares Therapy Dog International on their webpage.
"A friendly visitor with a wagging tail can make all the difference in the world"