The Australian wildfires have not only caused terrible devastation to human beings and property but has also endangered the animal population in a big way.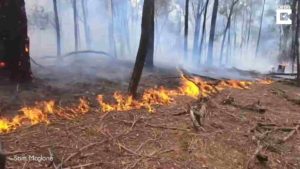 The kangaroo is a shy native to Australia, and generally is not too friendly with human beings, but the fires have caused such devastation to these animals that they have been forced to come out of their hiding and seek help from human beings.
A farmer in Australia is being praised for saving the life of a baby kangaroo after discovering it in the bushfires in Australia.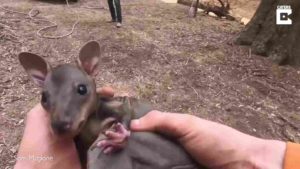 On January 2, Builder and farmer Sam McGlone, was battling the wildfires in his home of Braidwood, New South Wales, when the 24-year-old stumbled across a baby kangaroo.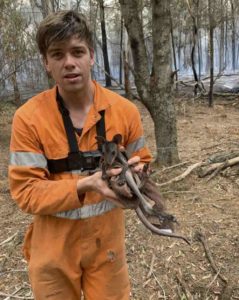 Sam picked up the frightened animal covered in dust and ash away from the raging fire. He then wrapped up the joey and placed it in his car. He made sure the kangaroo and he drank water before he drove off to the local wildlife sanctuary.
Watch: Australian Farmer Saves Baby Kangaroo From Bushfire
Sam said: "It's been super hard and tiring. It's been giving me anxiety because it's long days, really hot and very dangerous. The fire has been super hard and has lasted for over 10 days. It was very stressful as we weren't getting much sleep as the fire was by our house, which meant we've had to check it at 2 or 3AM every morning.
He added, "It's been really draining and hard to be so scared that a fire can burn your house when you're sleeping. We've saved many houses in our local area but we are still battling fires now which is very hard. It felt so good to save the animal. It was amazing and worth it. The kangaroo is safe and healthy."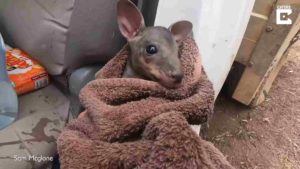 The Australian bushfires have been the worst calamity of the year and with almost half a billion of animals being wiped out and millions of acres being burned, it will be a long battle to recover all that is lost.