A Minnesota woman is being hailed a hero for saving the lives of two residents and their dog from a house fire. The woman was passing by the home when she spotted flames shooting from the building.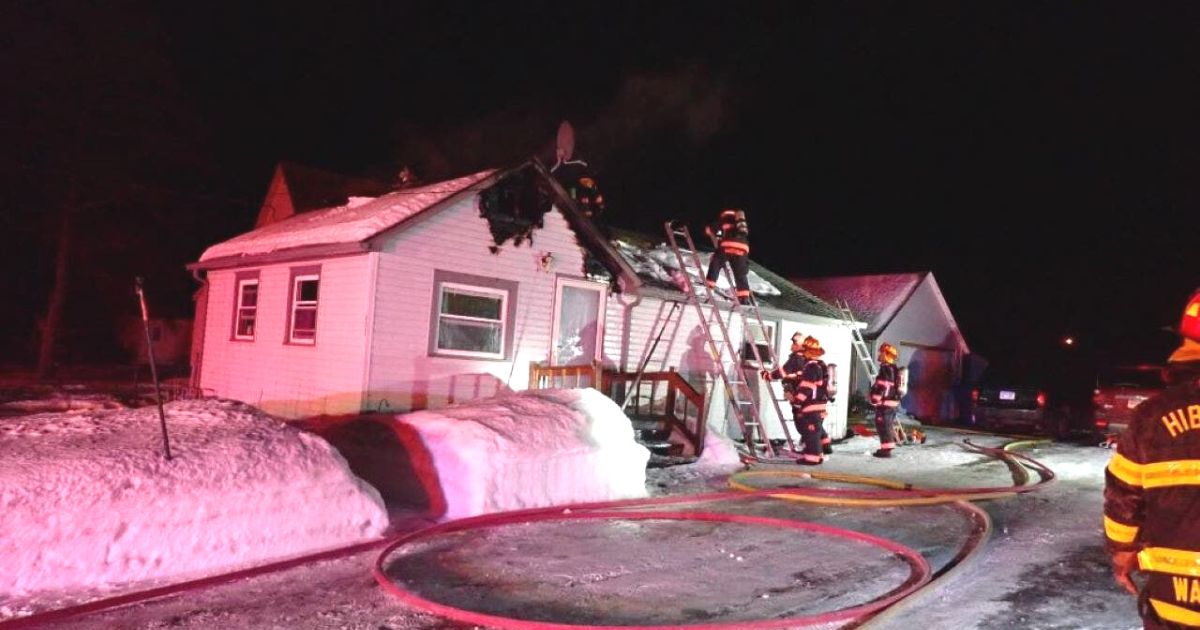 Without a second thought, she immediately sprang into action, calling 911 and waking the sleeping residents inside. Thanks to her quick thinking and heroic actions, the occupants and their beloved dog were able to evacuate the home unharmed.
The Hibbing Fire department rushed to the scene and was able to quickly extinguish the flames, and contain the fire to the attic. Thankfully, no civilians or firefighters were injured. The cause of the fire is suspected to be electrical but it's still under investigation.
While the damage is estimated at $85,000, due to water runoff spreading throughout the home, the true cost could have been much higher if not for the bravery of the passerby and the prompt actions of the fire department.
The fire department expressed their gratitude to the passerby and to the neighbor who stepped in to help the occupants through this tragic time in their lives.