Two mother dolphins and their calves who were not able to overcome canal bridges were miraculously rescued by human chains in the water.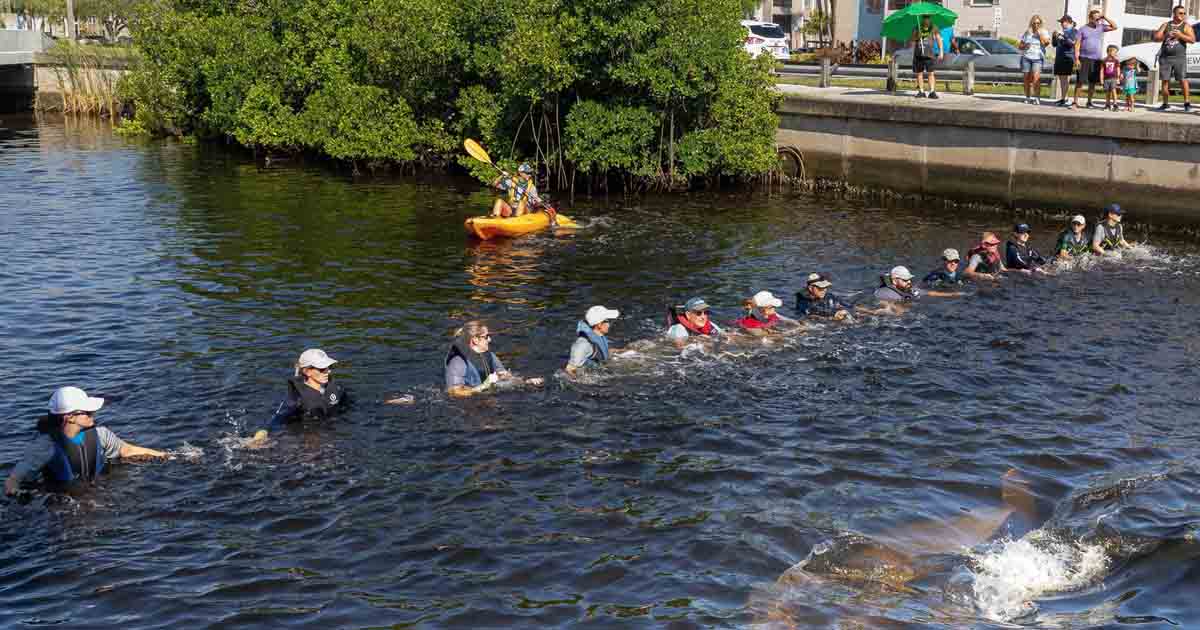 Officials with the Florida Fish and Wildlife Commission and Clearwater Marine Aquarium formed a human chain to help guide the 4 dolphins out of a St. Petersburg canal and back into Tampa Bay.
See the heartwarming video captured from the aquarium which shows the chain of rescuers splash water in front of them and move toward the dolphins, only a few feet away.
The shoal of two mothers and their calves had entered into the canal at 4th Street North and 77th Avenue from Tampa Bay.
But going back was proving hard for them, as they were scared of swimming under the bridge, biologists with FWC and CMA said.
"Using a human chain to create a visual barrier, the dolphins were able to overcome the canal bridges, which were believed to be perceived as obstacles," Clearwater Marine Aquarium said in a statement.