Karolina Protsenko plays a beautiful violin cover of 'In Christ Alone', giving praise to Jesus.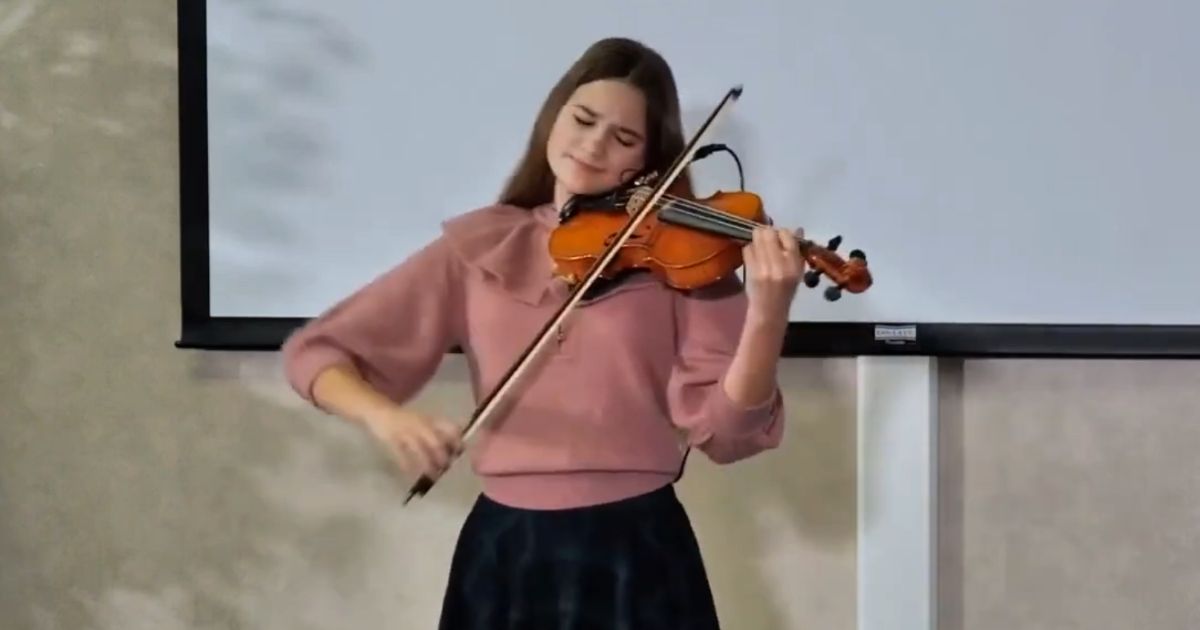 Karolina Protsenko, 14, is a classically trained violinist, who was born in Ukraine and moved to the USA in 2015 with her family. Here parents are both musicians as well.
Having a strong Irish melody, the song "In Christ Alone", composed in 2001 was written by Stuart Townend, and music by Keith Getty.
The song ranks as one of the most popular Christian songs of the 21st century. It has been translated and sung in different languages and covered by many. Since its release, the song has been a blessing to many with its timeless, holy spirit inspired lyrics, declaring of God's great love and faithfulness towards His people.
In Christ alone my hope is found
He is my Light, my Strength, my Song
This Cornerstone, this Solid Ground
Firm through the fiercest drought and storm.

What heights of love, what depths of peace
When fears are stilled, when strivings cease
My Comforter, my All in All
Here in the love of Christ I stand
The song is considered a Christian credal song for belief in Jesus Christ. The theme of the song is the life, death and resurrection of Christ, and that he is God whom even death cannot hold.
Who shall separate us from the love of Christ? Shall tribulation, or distress, or persecution, or famine, or nakedness, or peril, or sword?
Romans 8:35 (NKJV)