As we prepare to celebrate the 4th of July, commemorating Independence Day, it's a wonderful opportunity to reflect on the Bible verses that embody the essence of freedom, liberty, and divine guidance. Independence isn't just a political or societal concept; it also finds profound resonance in our spiritual journeys.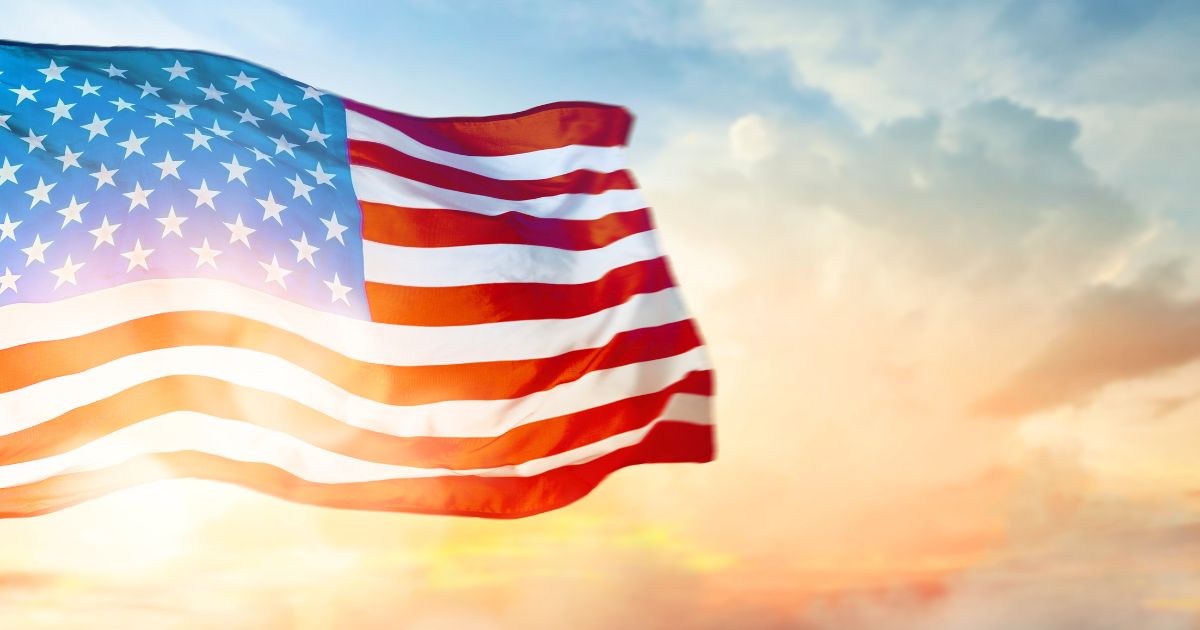 Independence Day is more than a mere commemoration of our nation's founding. It's an occasion to thank God for the gift of freedom and to contemplate our responsibilities as bearers of this liberty. As we light our fireworks, wave our flags, and delight in the fellowship of loved ones, let's consider what the Bible says about independence, freedom, and gratitude.
Psalm 33:12
Blessed is the nation whose God is the LORD, the people he chose for his inheritance.
Galatians 5:13
You, my brothers and sisters, were called to be free. But do not use your freedom to indulge the flesh; rather, serve one another humbly in love.
2 Corinthians 3:17
Now the Lord is the Spirit, and where the Spirit of the Lord is, there is freedom.
Romans 8:21
That the creation itself will be liberated from its bondage to decay and brought into the freedom and glory of the children of God.
John 8:36
So if the Son sets you free, you will be free indeed.
Psalm 119:45
I will walk about in freedom, for I have sought out your precepts.
1 Peter 2:16
Live as free people, but do not use your freedom as a cover-up for evil; live as God's slaves.
Romans 6:22
But now that you have been set free from sin and have become slaves of God, the benefit you reap leads to holiness, and the result is eternal life.
Leviticus 25:10
Consecrate the fiftieth year and proclaim liberty throughout the land to all its inhabitants. It shall be a jubilee for you; each of you is to return to your family property and to your own clan.
Psalm 146:7
He upholds the cause of the oppressed and gives food to the hungry. The LORD sets prisoners free.
Isaiah 61:1
The Spirit of the Sovereign LORD is on me, because the LORD has anointed me to proclaim good news to the poor. He has sent me to bind up the brokenhearted, to proclaim freedom for the captives and release from darkness for the prisoners.
James 1:25
But whoever looks intently into the perfect law that gives freedom, and continues in it—not forgetting what they have heard, but doing it—they will be blessed in what they do.
Ephesians 3:12
In him and through faith in him we may approach God with freedom and confidence.
Proverbs 14:34
Righteousness exalts a nation, but sin is a reproach to any people.
2 Corinthians 3:12
Therefore, since we have such a hope, we are very bold.
As we celebrate this Independence Day, let us be bold in our faith, hope, and love, just as our founding fathers were bold in their pursuit of freedom.
These Bible verses serve as spiritual guideposts, illuminating the path of our nation. As we commemorate this 4th of July, let us not forget the sacred thread of faith that binds us all, reminding us of the principles that truly make us free.