This Instacart shopper was at the right place and time when she helped and saved this elderly man from harm and worse, possible death.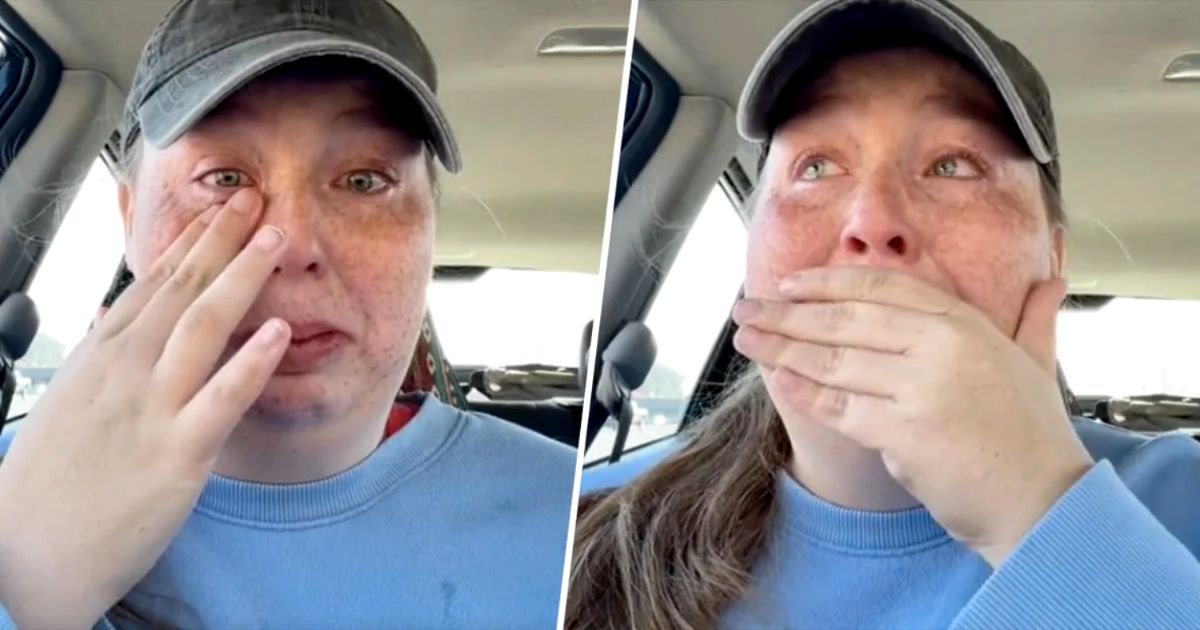 Jessica Higgs got an order from the daughter of this grandpa. She was told to just leave his groceries on the porch, and he would be taking them inside. However, Jessica knew and felt that something was wrong.
"I got there, and something was telling me, 'You've got to help this man out,'" she said. "You're not supposed to go inside someone's house, but I used my judgment, and I brought the groceries inside."
Instead of just leaving the groceries on the porch, this concerned shopper went inside and placed them where he wanted them to be. But, there's more! She indeed went above and beyond duty.
"You're supposed to take a picture and leave, and I could not just leave." She messaged his daughter out of concern and worry for her client because "he looked sick." She said that if she would tag the order "complete" she would not be able to message her.
She told his daughter, "It's very unprofessional of me to say something…I never talk, I just put the groceries down and leave. This time, for whatever my head was like, you gotta say something…He's not doing good, he's sick. There's [a] propane tank in there. I was in there, about five feet, and I got dizzy…there's gotta be a leak."
Jessica was worried that her client might not be feeling well because of a gas leak. His daughter said she would ask her son to check on his grandpa. Surprisingly, this grateful client gave her a very generous tip. She changed it from $14 and increased it to $100.
This Instacart shopper was thankful for it but, she was even more thankful for what happened next. The following morning, she received a comment from the daughter of her client. Jessica was crying out of joy when she read her message.
The grateful customer wrote, "Thank you so much. Once my son went to check on my dad, it turned out it was definitely leaking. You definitely saved my dad and my younger son's life!"
Jessica posted a video of her experience on TikTok. It has more than 16.5M views after she posted it several days ago only. Many have complimented her and thanked her for her selfless act, including model Bella Hadid and Disney star Dove Cameron.
While Jessica was narrating her story, she briefly paused, wiped her tears, and was just so grateful for being used to save people's lives. She encouraged people to "say something if you see something."
Her story inspires us to be mindful of others. It's not just about getting our work done. An extra mile, be in the form of a smile or a simple, "how are you?" may mean the world for someone else.
"This is my commandment, That you love one another, as I have loved you." John 15:12
Watch: Instacart shopper Saves Elderly Customer's Life During Delivery