Isaac Winfield from Redditch, Worchester, England, started a foodbank service for the needy in 2020. Now, it has grown bigger, thanks to his hardwork and the help received from his parents and others.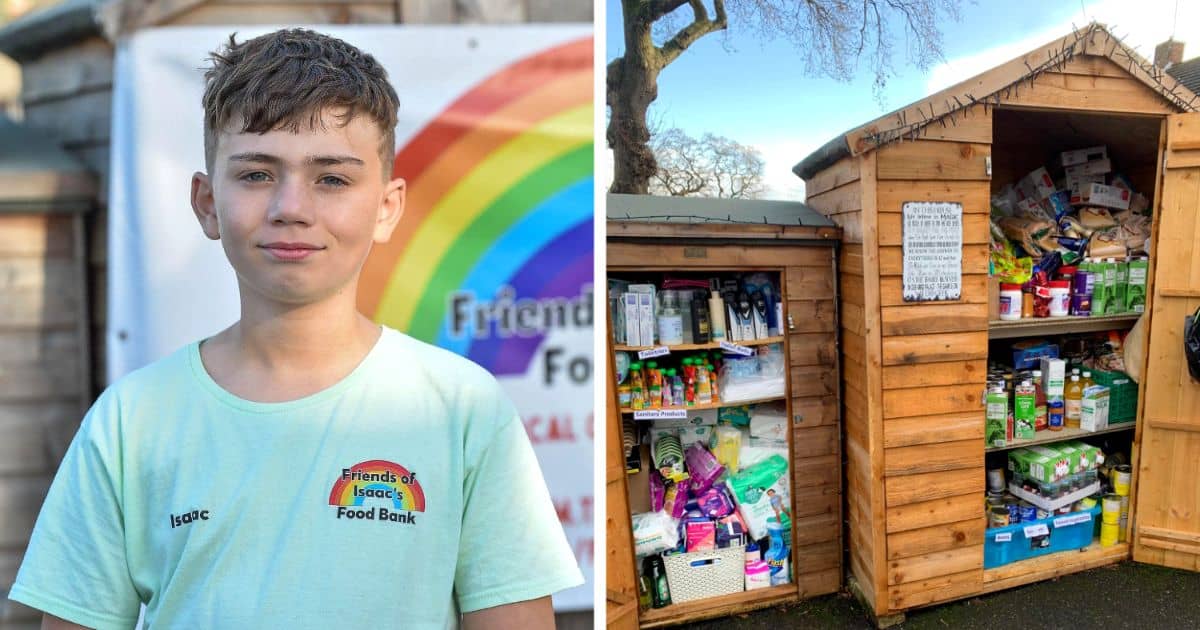 The service has grown so much now that they have bought a shed to store all the donations received from other generous people.
"With a little bit of help he put all the food he bought in a little greenhouse with some lights and started offering it from there. Someone spotted it and put it on one of those Facebook community sites and it went mad. The greenhouse lasted four weeks before I had to go and get a shed because we ran out of room." said Claire, the mom of the young lad.
For his 11th birthday he just wanted foodbank donations and [the shed] was absolutely rammed," said Claire. "He just wanted to get as many donations in as possible to help as many people as he can."
Isaac suffers from a rare chromosome disease. The foodbank has helped him build his confidence, as he cannot read or write.
Well-wishers can now donate food or ask for supplies by contacting the schoolboy via his Friend's of Isaac Food Bank Facebook page. Those in need are also able to go to Isaac's foodbank shed in his home town of Redditch, Worcester, which is open 24-hours-a-day, and help themselves.
Isaac has also been given a van by a youtuber to help him in his efforts to go mobile.
The youngster has also been nominated for a local business award. He hopes to open his second foodbank in the town in the coming months.