Not everyday do we see children praying enthusiastically, but when the camera caught a young boy praying before a class meal at school, it quickly became viral and a blessing for many around the world to see a child pray so fervently.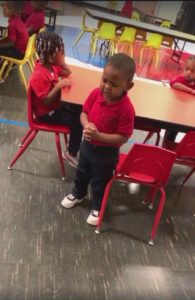 The clip shows the class preparing for a snack or a meal break and what warms our hearts is the way they all pause to thank the Heavenly Father. One kid who was asked to pray, stands up with his hands clasped and his eyes shut tightly.
He begins, "Father God," he says, "We thank You for this food. We ask You to bless it. Make it nourishment to our bodies." As he prays, he pauses to allow the teachers and students to repeat the words of the blessing. He says, "Bless all the boys and girls all over the world to receive food."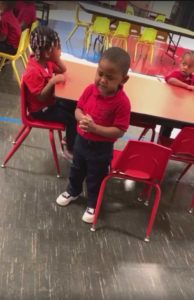 It's clear that the boy is putting his heart and soul into his prayer as he is thanking the Lord. He finishes by saying, "In Jesus' name," with others joining in saying, "Amen."
The video was shared by Gab Mime online, saying "This may not be big to you…but our babies are Praying out to our God!" It got the attention of thousands of people who shared the post and commented on the post.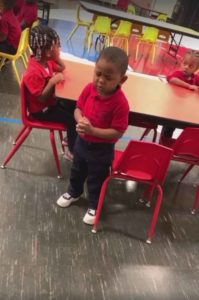 In fact, Julio Gonzalez, a national tax reform specialist, shared the video on Twitter, saying: "God is Good! This little boy blessing everyone's breakfast is the most amazing video you will see this year."
God is Good! This little boy blessing everyone's breakfast is the most amazing video you will see this year. Amen 🙏 pic.twitter.com/gM0KV8VdBP

— Julio Gonzalez (@TaxReformExpert) January 15, 2020
This boy has been trained very well by his parents in the things of God. Mealtime prayers should be encouraged by every parent and teacher as it is an engagement with God, "Celebrate always, pray constantly, and give thanks to God no matter what circumstances you find yourself in." (1 Thessalonians 5:16-18)
Watch: Young Boy Prays With Classmates Before Meal