Plumber, James Anderson, has become viral on social media after he spent around £50,000 fixing vulnerable customers boilers for free during the pandemic.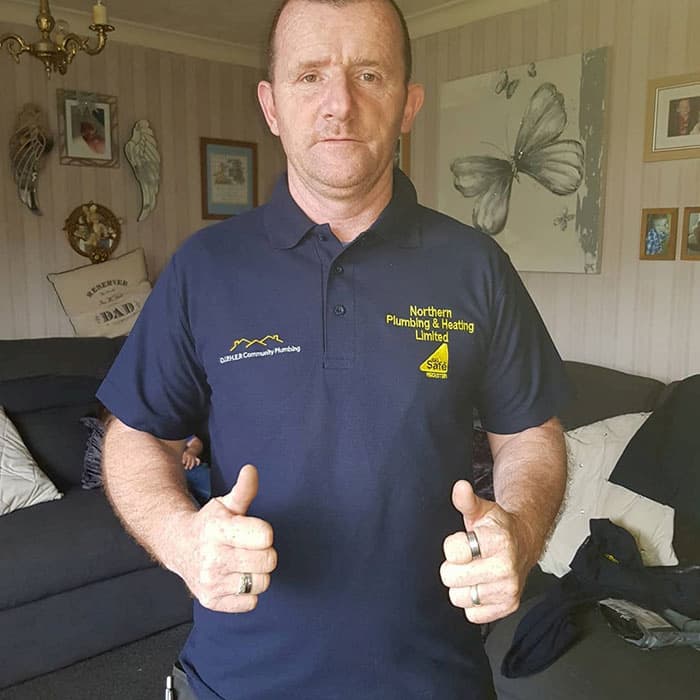 James Anderson, 53, shut down his private firm and launched the not-for-profit company Depher (Disabled and Elderly Plumbing and Heating Emergency Response) last year after he encountered an elderly couple who were being conned into paying large amounts to fix their heating.
He is helping people in financial need with free plumbing tasks during the winter months and has since helped more than 10,000 families with "whatever the cost".
However, after the national lockdown in March, he is doing much more than just plumbing, he has set up a foodbank, settling bailiff bills and providing PPE. The father-of-six says he's spent £57,000 but added it was "worth every penny" if it kept people alive and warm.
"If you've got disabilities, issues, sometimes these things can become too difficult to overcome and we want to make sure they're taken care of," said the tradesman from Burnley, Lancashire. He adds, "We've all got a social responsibility to each other – we need to be there for each other."
He has a network of plumbers based in Lancashire, Manchester, Leeds, Nottingham, and Scotland, and is hoping to cover the entire UK. A GoFundMe page has been created to accept donations, "The reaction from people has been so humbling and emotional for me."
Between Christmas Day and New Year alone he and a local team of three volunteers, three apprentices, and four engineers took on 93 jobs for free. "I work seven days a week, 70 hours a week. I haven't taken a single day off. I'll have enough rest when I'm dead."