This adorable boy had a dream he would never forget. Their family barely goes to church, but he dreamt about heaven and the "real Jesus."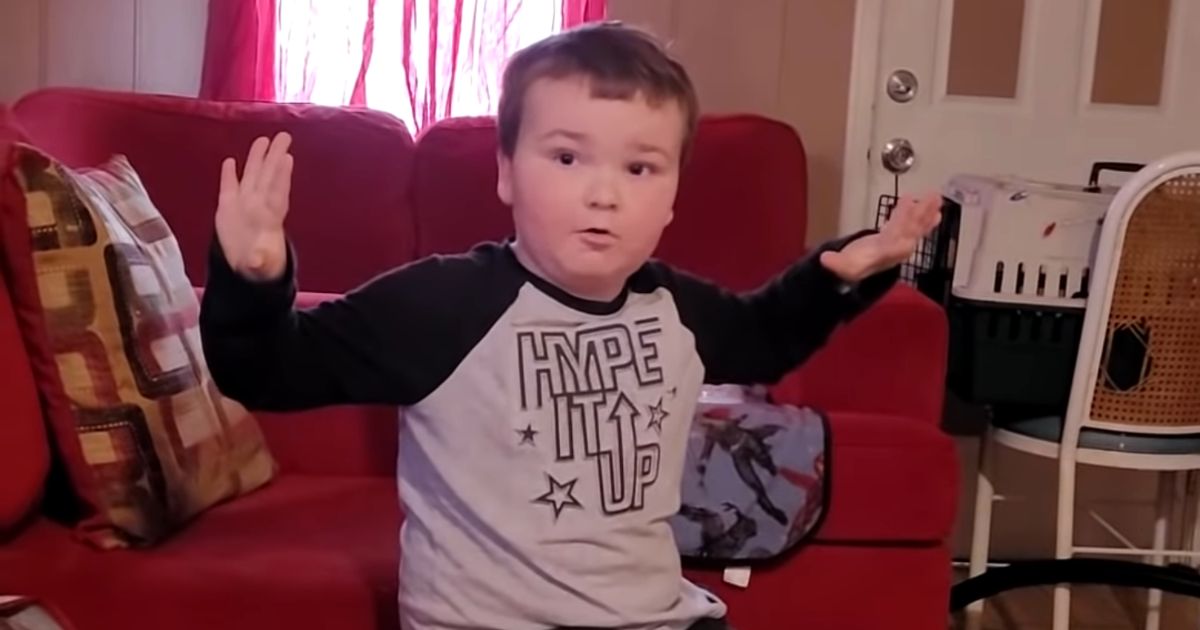 His mom recorded in a video what his little boy had to say. He had a dream which he narrated in detail. Andrew, our cute and cuddly narrator, recounted what he remembered from his dream about Jesus.
His mom said, "Andrew's having dreams about Jesus. We don't really talk about Jesus here. We don't go to church or anything, but he's been telling me he's been having dreams…and I'm like a little shocked right now about some of the stuff he's saying."
Andrew started to describe Jesus from his dream. He said, "He's very great, and he's very nice, and he saves people by the way." He even described how he looked like, he said he was wearing, "white pants, white shirt, white, long shirt, and long hair, a beard, and a belt."
His mom said, "Really?" The little boy replied with conviction, "He's the real Jesus!"
"There was like a lot of people who are dead," he added, when asked what else he had seen. He said he went to heaven and saw his cat. He added, "I saw children who are dead."
"What does it [heaven] look like? Was it pretty there?" his mom asked. "It's super cool! I went in it," Andrew said.
He described heaven to be, "It was a house, though, a floating house." He added, "It was white, and the house was huge. It's 560 tall and…" He also wanted to tell about his other dream and the game he's playing called Fortnite. His mom would always ask him to go back to his dream about Jesus and heaven. Guess kids have tons of stories to tell!
Andrew may be too young to fully understand what heaven is, what Jesus did on the cross, but one thing is for sure, he never missed out on the love Jesus has for him.
Among the many things he remembered, the first ones were he described Jesus to be "very great and very nice." Kids are like wet cement. We can imprint on them love for God at a young age before the world imprints its values on them.
"These commandments that I give you today are to be on your hearts. Impress them on your children. Talk about them when you sit at home and when you walk along the road, when you lie down and when you get up." Deuteronomy 6:6-7