Delaware police officers and a kindhearted neighbor saved a helpless elderly woman trapped under her Hyundai Santa Fe SUV.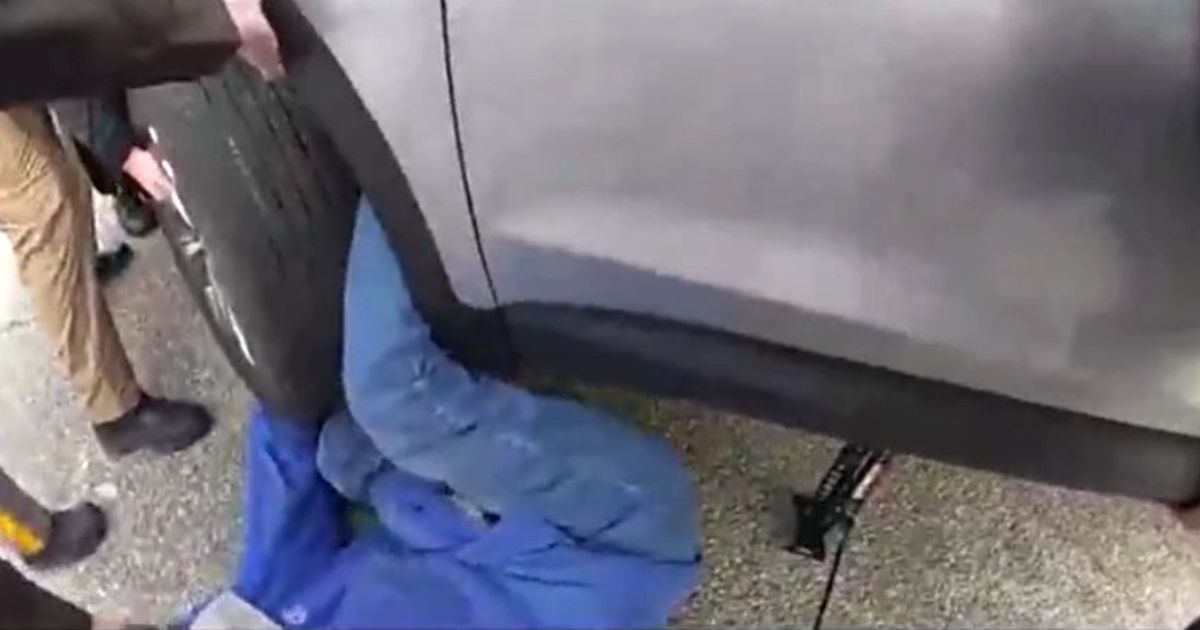 The incident happened at Fieldstone Lane in the Country Creek community of Newark a few days ago. Kyle Stant, her helpful neighbor, was the first to respond to the scene.
The elderly woman said, "Kyle, please help me. Please save me." Kyle responded, "I'm not going anywhere. I'm gonna do everything I can to get you out." He tried to lift the SUV by using a jack. Unfortunately, the jack was too short to do the work.
The bodycam video showed the woman's left arm and leg pinned under the SUV's front left tire, while her right leg was trapped in the wheel well. Guess anyone would not want to be caught in this situation.
Police officers said that she had forgotten to put the vehicle in park when she was on her way out and sadly, got stuck underneath.
When the officers arrived, they suggested lifting the car while one of them pulled the helpless woman out. "The jack was not big enough to lift her car. At that moment five county cops show up. I tell them 'I need your help' and myself and four county cops we lift the car. The fifth cop pulls her out," Kyle told ABC 6 Action News.
Lo and behold! The fragile elderly woman was out of danger after a few seconds. She was taken to the hospital and is expected to be on her way to recovery.
"The quick thinking and physical actions of the bystander and the officers from the Division of Police played a major role in this patient being protected from further injury and possibly death," Mark Logemann, chief of the New Castle County Emergency Medical Services Division, praised the police officers and Kyle.
"I have been on six years and I can honestly say that this is the first time I have had to do something like this," Officer Lewis Echevarria of the New Castle County Police Department told ABC 6 Action News.
Thanks to Kyle and these officers' kindness and concern, a woman was saved from a greater danger or worse, death. May they be rewarded by the Lord for their good work.
"The King will reply, 'Truly I tell you, whatever you did for one of the least of these brothers and sisters of mine, you did for me.'" Matthew 25:40