In a rare and touching occurrence, United Airlines pilot Cole Doss got to share the skies with his flight attendant mom, marking their first flight together with a heartfelt announcement that moved everyone onboard.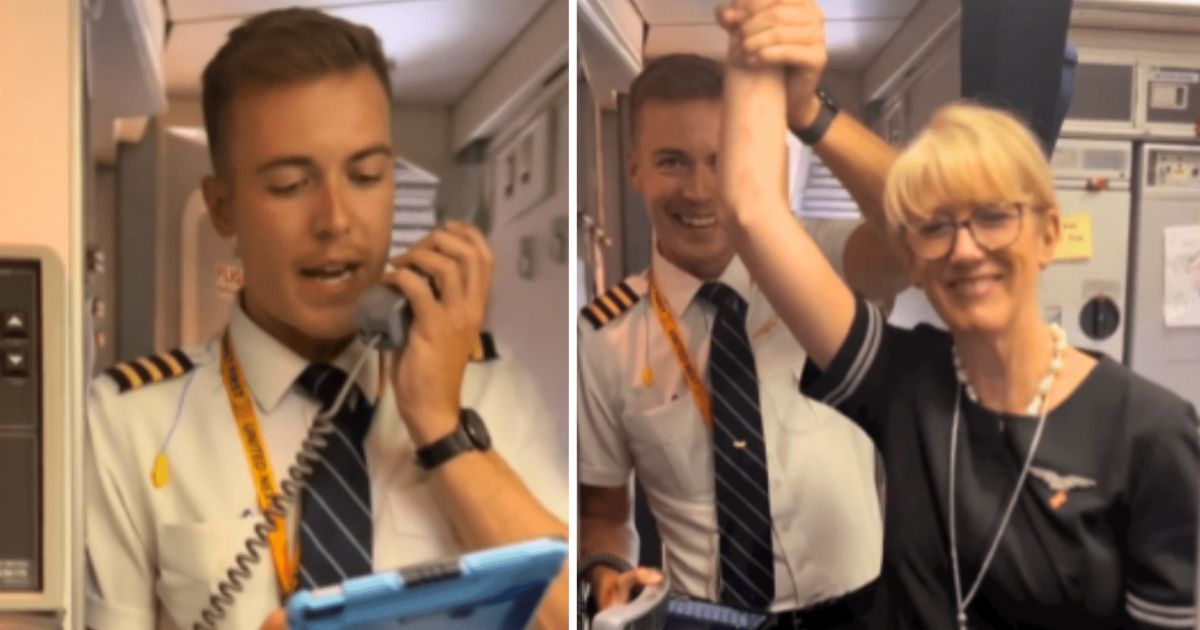 Cole Doss, 31, saw flying with his mom as a "career highlight," a moment that blended his professional journey with personal joy. On a flight to Spain, he grabbed the microphone to share this extraordinary instance, expressing gratitude and pride towards his mother, a dedicated flight attendant for 40 years. Doss joyously announced, "While the flight attendants working with us today are not only exceptional women, one of them is my exceptional mom." The plane burst into applause, witnessing the warmth of their shared joy and companionship.
View this post on Instagram
Doss has been a pilot since February 2022, but it was during college he decided to veer into aviation, a field his parents were deeply passionate about. Speaking about this pivotal decision, he revealed, "My parents were incredibly supportive. They both have a passion for aviation." Doss and his mom's journey to the flight was filled with shared moments, "We met in the employee parking lot. We took the bus together. We went to security together. We walked to the gate together," Doss shared.
Doss's mom typically flew to Asia, but learning her son was piloting a Spain-bound flight, she swapped schedules. The experience was extra special as she never flew with him before, even during his flight school days due to her nervousness about small planes. Doss, whose father is a retired flight attendant and sister is currently one, found this experience as a way to pay back his mom for her unwavering support. "She was really proud of me so I'm sure she probably told most of the passengers that her son was flying up front," Doss joyfully expressed.
"Honor your father and your mother, so that you may live long in the land the Lord your God is giving you." — Exodus 20:12
Watch the heartwarming moment below.