A Marvel hero met a real-life hero at the set of Spider-Man: No Way Home. It was an unforgettable experience for this young man who defended his sister against a German Shepherd's attack when he finally met the celebrity hero.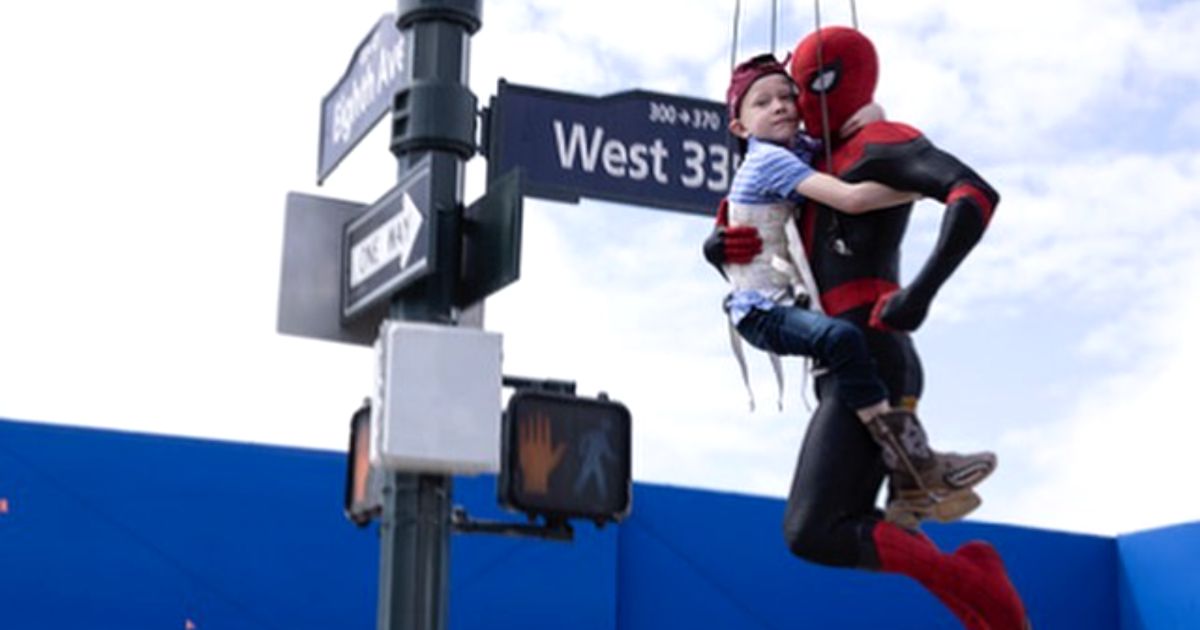 Bridger Walker was only six years old when he protected his younger sister from a dog's attack. The unfortunate incident happened last year, leaving major damage on his face. He was left needing 90 stitches to fix it. Several treatments from various dermatologists were also made to treat his deep scars, People reported.
His aunt, Nikki Walker, posted his story on Instagram, and it instantly went viral. It got the attention of A-list celebrities and Marvel heroes like Chris Evans (Captain America), Mark Ruffalo (Hulk), Brie Larson (Captain Marvel), and of course, Tom Holland (Spider-Man).
One stood out among all the heroes who greatly admired this young real-life hero. "When he talked to Tom Holland, he was probably the most starstruck because that was a live call so that one certainly left an impression… His emotional recovery was really a worldwide effort, and that was so special to us," Robert Walker, Bridger's dad, said in an interview with People.
Tom invited Bridger and his family to visit the set of his latest Spider-Man movie. This was a promise Peter Parker fulfilled recently.
He took the young man web-swinging and even gave him his Spider-man mask. The celebrity taught his signature pose to the young boy as they posed for a picture. 
Bridger's dad posted their special moments on Instagram, and he was extremely grateful that they "made his kids feel like stars." Zendaya, Tom's girlfriend and co-star in the movie, also joined the fun.
He even praised the actress for her kindness. "A short time later, Tom and Zendaya came over. I will never forget the grace and kindness they showed our children. Zendaya immediately approached my teenage daughter and told her how much she loved her nails. I don't know if she will ever know how much that simple act means to me–to see my sweet daughter light up with self-confidence and joy."
Robert captioned his IG post with this: "The look on the kids' faces was priceless when we rounded the blue screen to see Tom, in full costume, high above the set on a light post. It was emotional to see him wave at the kids like he was the one that was supposed to be excited–not the other way around."
Guess this was just a simple treat for a young boy who endured so much pain and almost died to protect her younger sister. But when asked why he did it for his sister, he replied, "If someone had to die, I thought it should be me."
It's not every day that one gets to meet and spend time with a celebrity hero, but it's even a more incredible privilege to meet a real-life young hero.
"Greater love has no one than this, that someone lay down his life for his friends." John 15:13