Chick-fil-A is a well-known Christian restaurant chain where the staff is known for their good service and kindness to diners.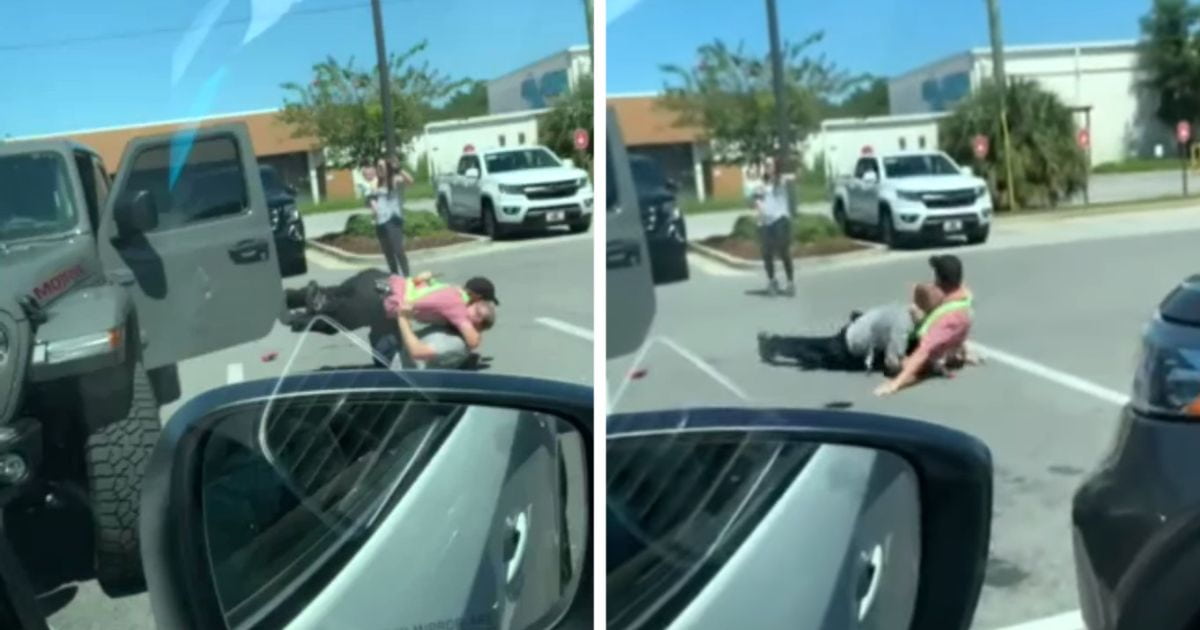 Recently, an employee from Fort Walton Beach, Florida outlet raised the bar when he saved the life of a woman and her baby from a carjacker.
The incident happened when 43-year-old, William Branch, tried to carjack the woman's vehicle that was parked out of the restaurant.
Mykel Gordon was that selfless employee who immediately responded after hearing the woman crying for help after the man armed with a stick took away her car keys and got into her car.
Dramatic footage shows the employee tackling the carjacker who the Okaloosa County Sheriff's Office promptly arrested.
Bystanders witnessed Gordon and Branch clash in a fistfight with the young man even sustaining a blow from the offender.
One witness even asked the coward how he could scare the woman when he saw her carrying a baby in her arms.
"She had a baby in her hands; how dare you!" one witness purportedly said. "How dare you scare her like that!"
Authorities praised Gordon's quick action that led to the accused being arrested and thanked the woman who had filmed the incident.
The man who runs the Florida branch, Matthew Sexton, said he was relieved to know no one was injured and thanked his employee, Gordon.
"I'm grateful for my amazing team member, Mykel Gordon, who so selflessly jumped in to intervene and help our guests," he said. "I couldn't be prouder of his incredible act of care."