As a devout Christian, Buffalo Bills safety Damar Hamlin knows that God has a plan for his life. That belief was tested when he suffered a cardiac arrest during a Monday night football match on January 2nd, an experience that nearly took his life. But Hamlin not only made it through, he has thrived, using the experience to deliver a powerful message of faith and hope to the world.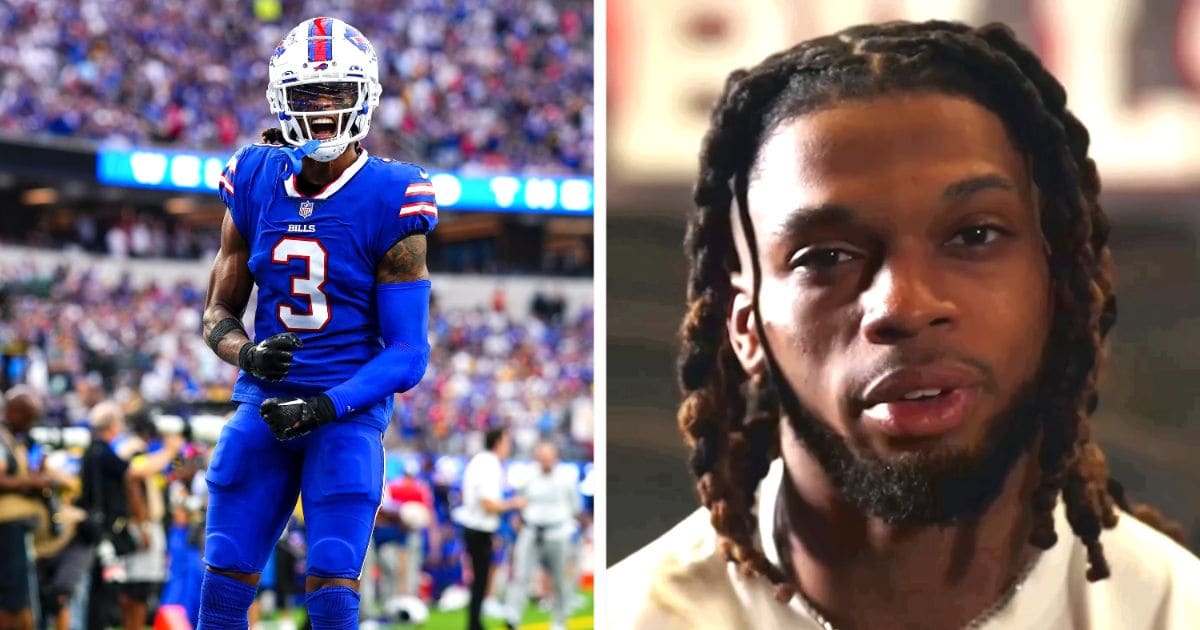 In his first video message since the incident, Hamlin thanked those who saved him, encouraged fans, and spoke about the purposes he believes God has for his life. He believes that his near-death experience is a direct example of God using him as a vessel to share his passion and love with the world, and he wants to use this opportunity to give back to people in communities across borders.
"What happened to me on Monday night football, I feel, is a direct example of God using me as a vessel to share my passion and my love directly from my heart with the entire world."
Hamlin expressed his thanks to fellow players from rival teams who set aside their rivalries and team loyalties to show their support through prayer and love. He recognizes the NFL's demonstration of unity over division and is eternally grateful for it.
While Hamlin is not yet addressing questions about his future in the NFL, he remains determined to be a positive influence and role model.
"And with God's guidance, I will continue to do wonderful and great things."
Hamlin's faith and resilience are an inspiration to many. His belief in God and His plan for his life has given him the strength to overcome adversity and turn a negative experience into a positive one. He is a shining example of how faith can change lives and how God can use even the most challenging experiences to bring good out of them.
WATCH: Damar Hamlin's First Video After Near-Death Experience