In a shocking series of events, a courageous 13-year-old girl from Texas managed to escape a horrific kidnapping situation by displaying a handwritten "help me" note to passersby in Long Beach, California.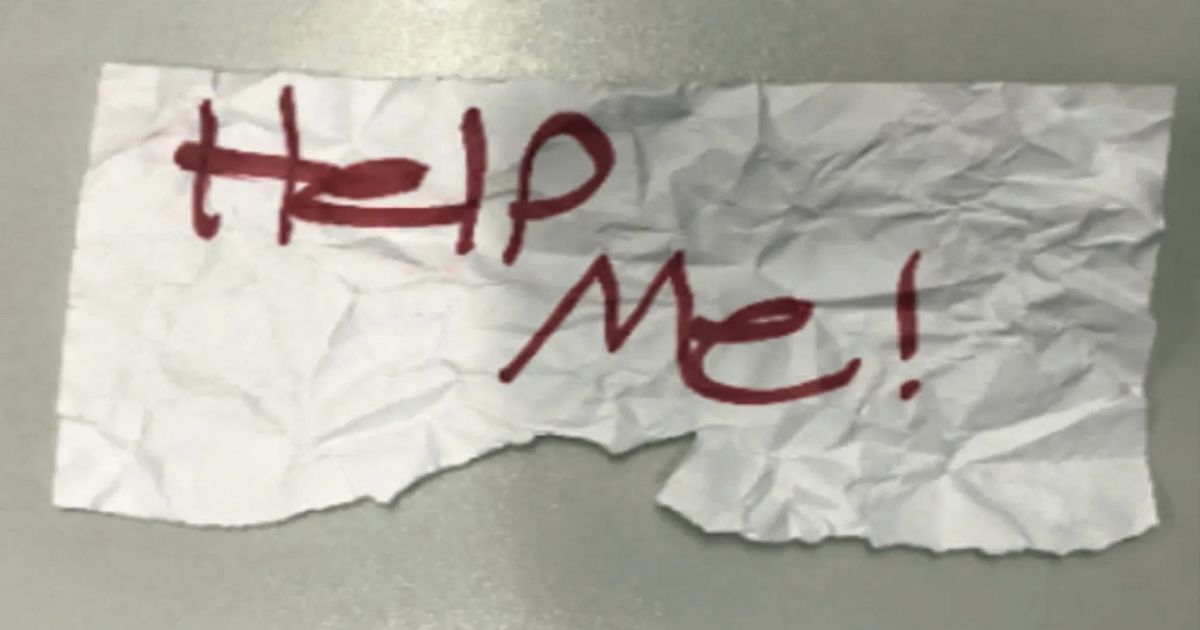 The young girl was walking in San Antonio on July 6 when 61-year-old Steven Robert Sablan, menacingly pointing a gun, ordered her into his gray Nissan Sentra. After she disclosed her age as 13, Sablan promised her a visit to her friend in Australia via a cruise ship, but demanded something in return. This marked the start of a terrifying ordeal, as the girl was repeatedly sexually assaulted during her enforced journey to California.
On July 9, Sablan parked his car in Long Beach and entered the Easy Wash Laundromat on 10th Street to wash their clothes. While there, he asked laundromat employee, Touch Vong, about nearby food places. Recalling the incident, Vong said, "They have restaurants here by the laundry but they never open on Sunday, but I don't know why my mouth opened and told him, 'Oh, maybe they open [at 11,] you can wait here,'" This unexpected delay provided the young victim a window of opportunity.
Vong immediately sensed something was amiss, saying, "Something [was] wrong with his eyes … scared when he looked at me," She also remembered seeing fear etched on the young girl's face.
A Cry for Help Answered
In Sablan's absence, the young girl penned a note with the words "Help Me", displaying it to passersby. This distress signal caught the attention of an observant passerby who immediately alerted the police.
On the arrival of the officers, they found the girl visibly distressed and silently mouthing "help". Thanks to the rapid response of the Long Beach police, Sablan was arrested promptly.
"I feel happy," Vong expressed after the incident, feeling a divine intervention, "I feel like God told me to stop him. That's how she got rescued."
In Sablan's vehicle, police found the girl's note, a black BB gun resembling a semi-automatic pistol, and handcuffs. The girl, reported as a runaway in San Antonio, was finally safe.
Sablan faces serious charges of kidnapping and transportation of a minor with intent to engage in criminal sexual activity. His arraignment is set for July 31 in the United States District Court in downtown Los Angeles. If found guilty, Sablan may be facing life imprisonment.
The victim, a previously reported runaway, has now been placed in the care of the San Antonio Department of Children and Family Services.
"The righteous cry out, and the Lord hears them; He delivers them from all their troubles." Psalms 34:17