A welfare check by the police in Texas ended up in some great news for the community after officers made an in-person visit to make sure an elderly woman was safe.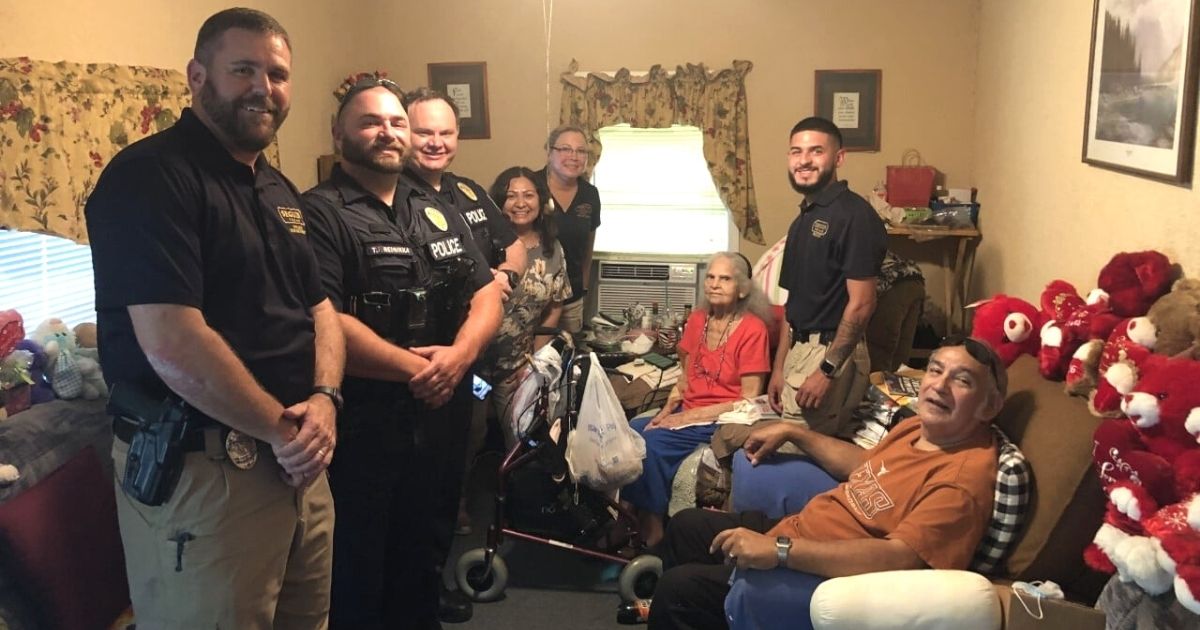 This act of kindness by the police is warming the hearts of people all over the country after it was shared on social media.
Police were called to check in on an elderly woman who was living without a fridge in the toughest situations. Officer Dustin Kincaid received a call to check on an elderly lady but when he got there he found her safe and sound.
Officer Kincaid got engaged in a conversation with the woman and got to know from her that her fridge had broken down and she had no way to fix it. The July heat in Texas can be quite harsh and causes food to spoil easily.
The elderly woman was living on a fixed income and did not have the means to fix it. "I was just talking to her a little bit and she told me her refrigerator went out, she's on a fixed income and she didn't know how she would get it fixed or get a new one and afford to buy food," he said.
Officer Kincaid was moved in his heart to help her and so he came up with an idea. He went back to the police department and asked his fellow co-workers if they could pitch in to help purchase a new fridge. He was blown away by the generous support he received from fellow officers in the department.
At the end of the day, they were able to purchase a new fridge for the elderly woman and what makes this story even more special is that the kind officers helped fill the fridge with groceries. "I am blown away from the response that I got from my fellow officers and co-workers at the Seguin Police Department," he said.
God used the officers to help ease the burden that the elderly woman was carrying. He sent officer Kincaid there at the right time to take care of her. Now this kind Officer plans to visit her weekly to check on her.