A 3-year-old toddler from Palm Coast was saved from fire by an observant and brave deputy officer.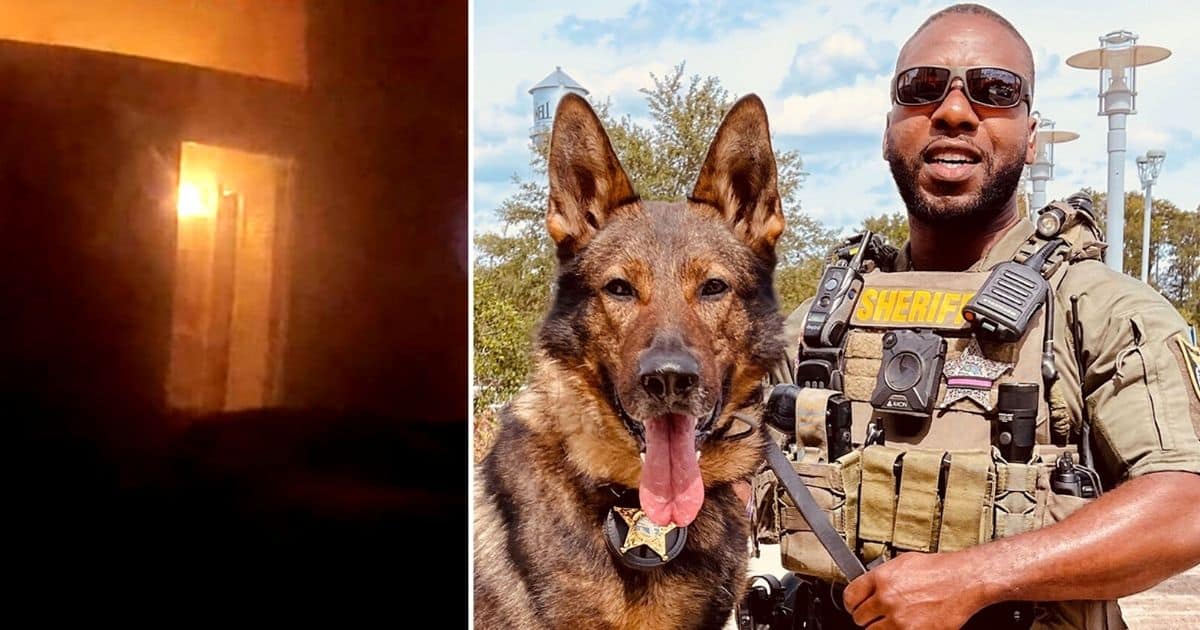 K-9 Deputy First Class Marcus Dawson went and responded to a report from a neighbor. It was reported that there was a fire that started in the kitchen. The neighbor was worried for the safety of the people living in the said house.
Dawson banged the front door and yelled to check if someone was at home. After not receiving any reply, he went to check the backside of the house. That was when he saw the dogs barking at the rear door. He entered through the screened door. By this time, black smoke was already filling up the house. The fire started from the gas stove and was already spreading to the kitchen cabinets. He noticed movements in the room at the back. He entered the room and saw a 3-year-old child under the sheets watching a show on a phone. He would not notice the young boy if he was not extra attentive because the movements were only minimal. Then, he immediately carried the child to safety.
Footage of the rescue attempt was shown through the body-worn camera of the deputy officer. Dawson saved a child unaware of the harm the fire could have caused him. "Without DFC Dawson immediately running toward danger, even without a safety respirator, this could have been a much different outcome. This child was hiding in fear of the fire and smoke watching a cartoon on his phone when, thankfully, DFC Dawson's training in emergency response allowed him to find this child and safely rescue him" Sheriff Rick Staly said.
The child's father left to pick up dinner. He left the sleeping toddler to his older sibling. Fortunately, everyone was safe and sound.
Incidents like this happen now and then. Deputy officers like Dawson responding to dangerous situations like this are our modern-day heroes. Oblivious to the peril they might face, their only goal was to help people. There will also be times in our lives when we need to take a risk to save a life. Anyone can also be a 'modern-day hero' for someone else.