Alert teens helped save the life of their friend from choking in the school cafeteria while having their lunch there.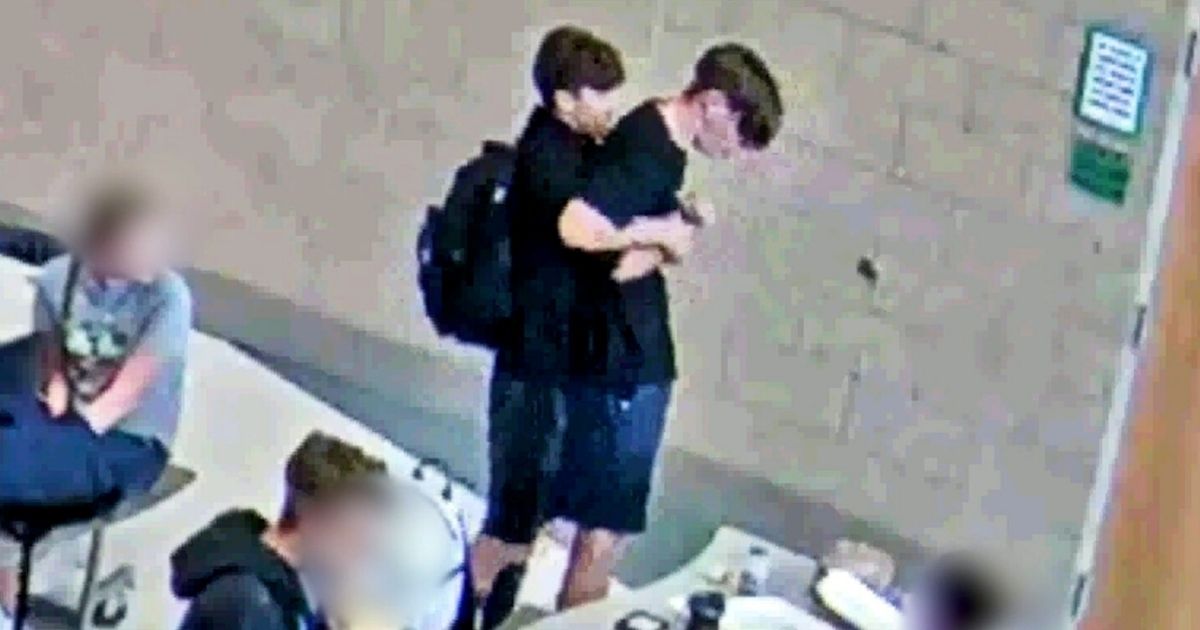 A video of the incident has gone viral on social media which shows the three high school boys sitting together having lunch when one of them starts having a breathing problem.
Freshman Jackson Johnson shares in the video that he just got a seat and was chomping down on his chicken sandwich when he hiccupped and food became lodged in his throat.
Hunter Olsen who was seated directly across from Jackson thought that he was being goofy about something being stuck in his throat and laughed at it along with his friends.
But soon it became clear that Jackson was really choking and tries to cough the stuck food into the trash can, pointing to his throat and telling Hunter that he's not playing. Hunter realized that he had to "do something" and administered the Heimlich Maneuver.
He places his hands on Jackson's chest and delivers several jerks to it and that helps free the piece of food and Jackson can breathe again to the relief of everyone there.
Hunter then raises his arms and gives a shout-out to the health teacher, Ms. Kathy Howa who teaches the Heimlich Maneuver, along with CPR, during her health class.
He admits that at that time he did not pay much attention to her class, but says Ms. Howa's great teaching had helped him gain enough skill and knowledge to take action when needed.
Ms. Howa says she couldn't believe her ears when she heard what happened at the cafeteria, it could be because Hunter was admittedly not always tuned in. But she was over the moon to know how her student put the technique she taught them into practice.
Ms. Howa is so proud of her student. Hunter concluded by saying, "Well, I just thought that doing somethin' was better than doing nothing."