In a real-life superhero moment, a man from Brooklyn courageously scaled a burning building to rescue children trapped within, including a three-month-old infant.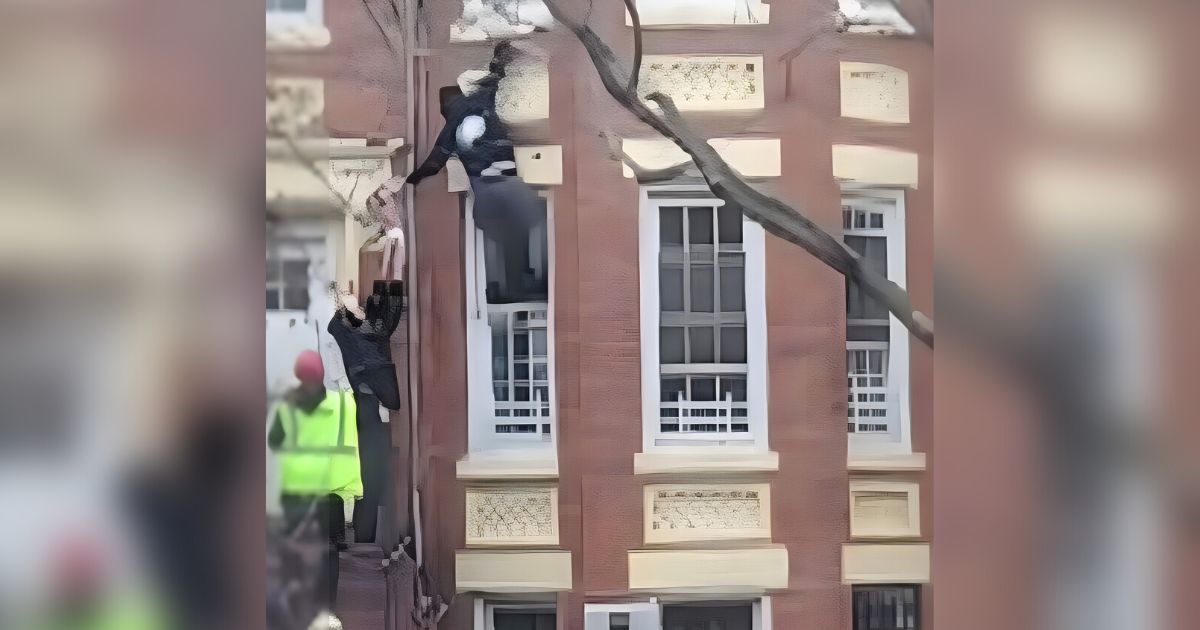 This astonishing event took place in East New York, where Juan Dilone, now affectionately known as the neighborhood's Spider-Man, bravely climbed a three-story building to save three young lives from the raging flames.
Dilone's wife spotted a man crying for help as smoke billowed from the building. She immediately urged her husband to assist. Dilone could hear the screams and see the distraught father attempting to evacuate his children through a window.
With only the safety of the children on his mind, Dilone raced to the scene and began climbing the wall. The father handed each child to Dilone, who then passed them to the gathering neighbors below.
Once safely on the ground, the children were comforted by the neighbors and wrapped in blankets. Dilone credits his childhood in the Dominican Republic for his climbing skills, as he used to climb trees and jump around.
The incident occurred around midday on Friday, near Hendrix Street and Sutter Avenue. When firefighters arrived at the scene, they successfully rescued the parents and another trapped child.
After receiving treatment for smoke inhalation, the family is on the road to making a full recovery.
Dilone shares an inspiring message to others: if you see someone in need, lend a helping hand if you're able to.
In this case, Dilone's swift response and bravery undeniably saved the lives of those children, earning him the admiration and respect of his community.