The coronavirus lockdown has caused complete chaos as people rush to hoard up groceries and necessities leaving the elderly feeling vulnerable.
So when New Jersey residents were ordered to stay home, senior citizens Sandy and John Driska were low on groceries. They were feeling wary of going out to buy items since she had bronchitis and he was fighting Parkinson's disease.
Sandy Driska, 72, who lives in Cranbury, NJ, heard from a friend about a person who subscribed to the local Newark newspaper, the Star-Ledger, and found a typed note rolled up in her morning paper.
"My name is Greg Dailey and I deliver your newspaper every morning," the note began. "I understand during these trying times it is difficult for some to get out of their house to get everyday necessities. I would like to offer my services free of charge to anyone who needs groceries, household products, etc. I will be shopping at ShopRite and [McCaffrey's] and can deliver the goods directly to your front door."
It included his phone number. She felt afraid initially but then reached out to him anyway due to their desperate situation.
"I thought, 'Oh, he's too good to be true,' " Sandy Driska said. "But then I called Greg, and he delivered $302 of groceries to the front of my garage the very next day."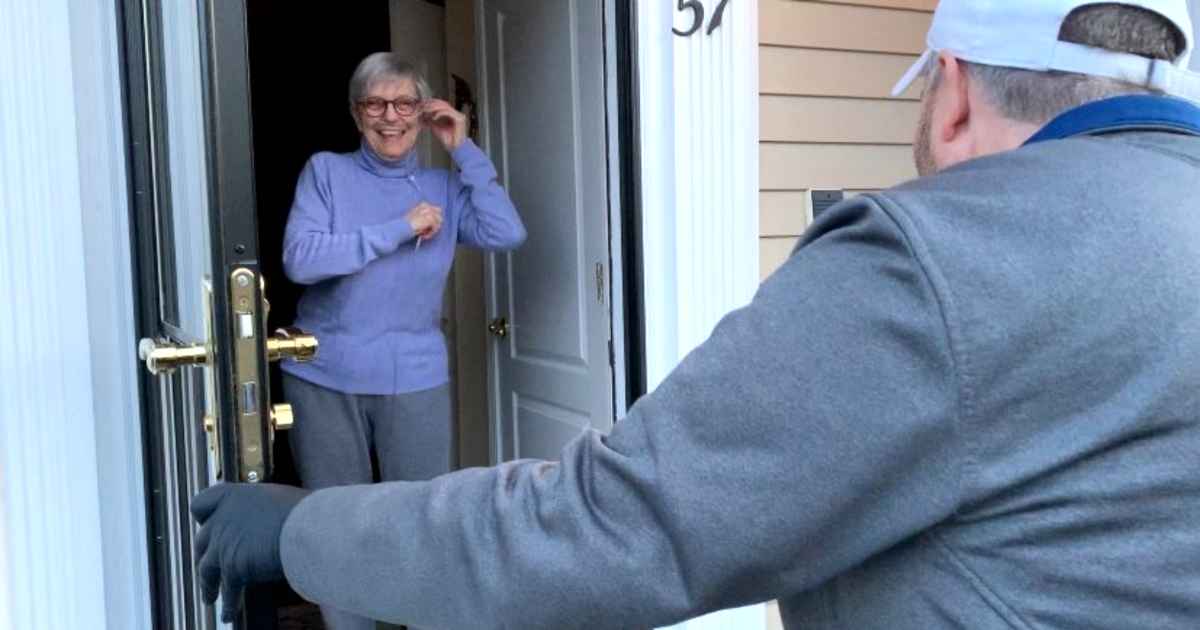 She thanked him and wrote him a check and he did not charge her a penny more than what her groceries cost. "What a godsend this man has been," she said.
Dailey, 50, is a self-described "shy guy," and when he noted that the older customer did not want to walk down to the sidewalk to pick up her morning newspaper after the pandemic arrived, he thought that there would be many more like her, who were afraid even to go out to buy groceries.
"I was at the grocery store a couple of days later and started thinking about this 88-year-old lady and an idea just popped into my head," said Dailey.
"I called her up and said, 'Hi, this is Greg, your newspaper guy — I'm at the store, do you need anything?' " Dailey said. "She asked me to pick up a couple of things, and then she called me back and said, 'Could you also get some brown eggs and bananas for the Millers across the street?' "
After that Dailey sat down at his computer and typed out an offer to shop for all 800 of his newspaper customers, and anyone else in his delivery area as well.
Dailey's phone started ringing non-stop with requests and so he enlisted his wife, Cherlyn Dailey, their children, Erin, 24, Sean, 21, and Brian, 17, and his mother-in-law, Carol Krohn, to help out.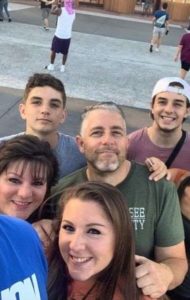 "During a crisis like this, it's so important to step back and look at the bigger picture," Erin Dailey said. "The second my father looked beyond what's in his mirror, we as a family knew [that we should] offer a helping hand to those in dire need."
"It's really very simple," added Cherlyn Dailey, 48. "Our responsibility is to take care of one another."
Greg Dailey, who also runs a frame shop that is closed during the pandemic, developed the habit of flinging newspapers in the wee hours after he accompanied his dad on a route as a boy growing up in East Windsor.
"I'd go out and help him all the time to deliver the Hudson Dispatch," he said of the now-defunct newspaper. "Then after I got married and we had our first child, I decided that becoming a carrier was a good way to earn a little extra money."
Over the years, he has gotten to know many of his customers, and so he decided to offer to add a gallon of milk, produce and canned goods to the morning news after people were put in lockdown due to the coronavirus.
"Most of the people we're helping are elderly and really shouldn't be out shopping now anyway," Greg Dailey said.
After his paper delivery ends at 7 am, his family visit two local grocery stores in the community, split up the shopping lists, and pick up groceries after wiping everything down with disinfecting wipes.
"I give everyone a head's up that I'm going to drop by, then they put out an envelope for me with their payment," Dailey said. "Sometimes, we'll sit and talk a bit from a distance. To be honest, this is one of the most rewarding things I've ever done."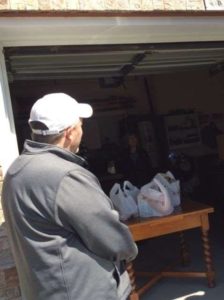 He never charges money from customers for his delivery service, but has received loads of smiles, appreciative notes and offers to pay it forward. He recently received another thank-you note from a longtime subscriber which made him aware of how his customers were feeling blessed because of him.
"Hi, Greg — We got your note this morning with our paper," the note read. "We wanted to say thank you and although we don't need the assistance ourselves, we wanted to support your generosity. I would like to send you a little money in support of your effort. How can I send it to you?"
The customer put $40 in his mailbox, which Dailey said he'll use to pay for gas and perhaps a few extras for a customer in need.
"This isn't something that we're just going to do for a few days — we're in this for the duration," he said. "My daughter and I delivered to a home yesterday, and the woman told me, 'You're the closest thing to an angel I've ever seen.' Do you know what that does to your heart?" "I just melted," he said.
We also melted after reading about this angel who has made delivering groceries to his customers his motto in life. May the good Lord bless Greg Dailey and his entire family as they bring smiles and happiness to the most vulnerable among us today.