An entire community is rejoicing over an update they received from a man whose life was restored through several acts of kindness.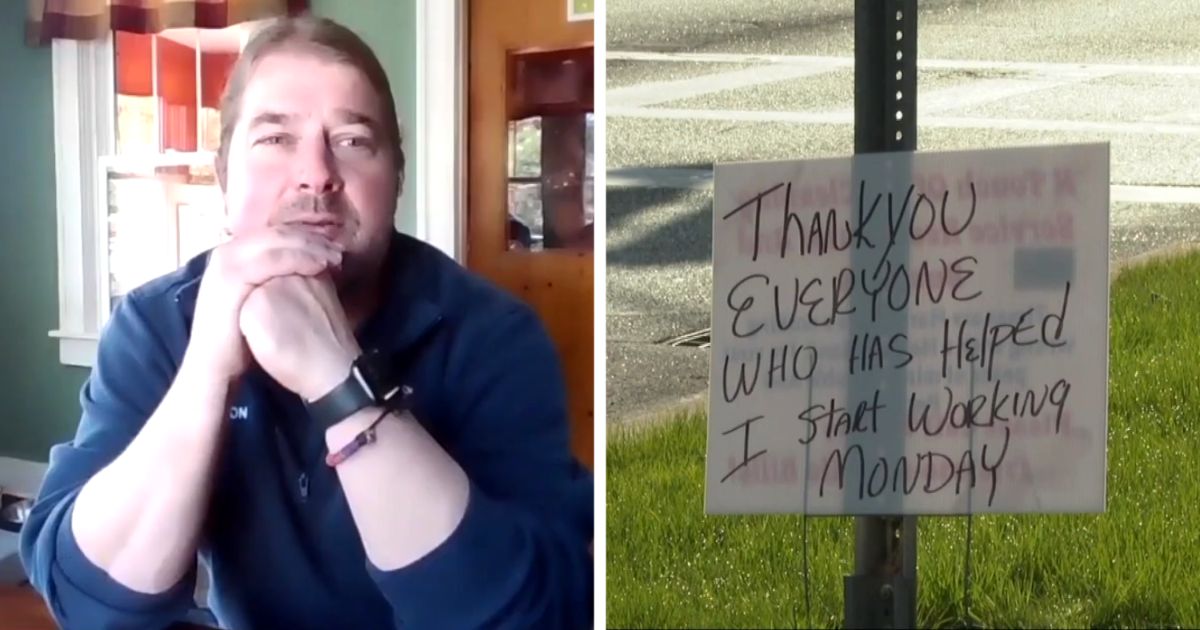 The man had recently put up a sign thanking them for the help he received that helped transform his life.
Kelvin's life had hit a rough patch after he went homeless, he put up a sign and stood on a street corner to ask strangers for help.
The sign stated that he was ex-military, drug-free, really needed a job.
Kevin showed resiliency as he stood there praying day after day praying his circumstances would change.
Suddenly one day, Kevin disappeared and a new sign appeared that said, "Thank you everyone who has helped. I start working Monday."
Kevin got a job with a landscaping company and a friend- Jesse Dixon who would bring him meals, snacks and cash said, "I'm really glad to hear that he's found some work."
Jesse had some kind words about Kevin saying, "He's just a nice guy. It seems like he'd fallen on hard times so we were just trying to help him through it."
The entire community was rallying behind Kevin to put him back on his feet and so when the "thank you" sign appeared, they were rejoicing.
Another person who had assisted was Megan Bingham, she works in fundraising efforts for the homeless, and said she was "thrilled" that Kevin had a job and that he left a note to say thanks.
Megan said, "Here's a man who was so grateful that he left a sign. It gives me goosebumps," she said.
We are so touched by how Kevin returned to give thanks to the community that rallied behind him in his darkest times. It reminds us of the story of the ten lepers in the Bible and how only one returned to thank Jesus for his healing.
May we always be filled with gratitude towards God and the people around us for when we are thankful, it opens doors for blessings to enter into our lives.
Psalm 107:21 "Let them give thanks to the Lord for his unfailing love and his wonderful deeds for mankind."