16-year-old Dennis Maliq Barnes, a senior at the International High School of New Orleans (IHSNO), has broken records and made history with an astounding 125 college acceptances and over $9 million in scholarships. This remarkable accomplishment is considered unparalleled for any college-bound senior in the nation.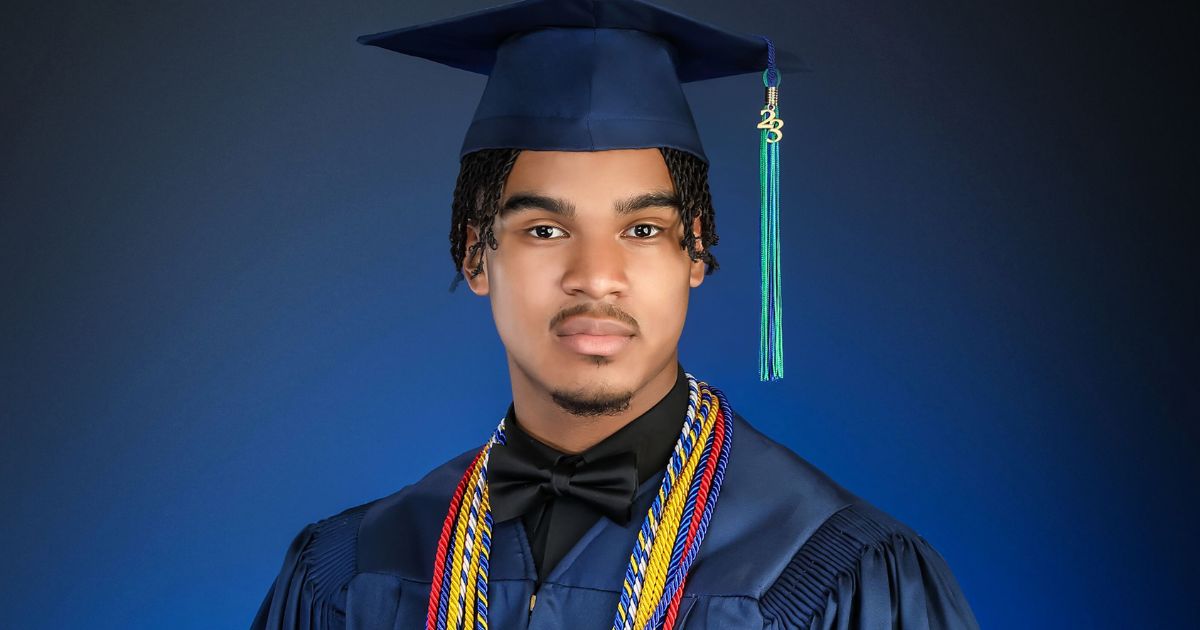 As a dedicated Christian, Barnes credits his triumph to the grace of God, expressing, "I give all the glory to God because he played a huge role in everything that I'm doing today and all of my success. I thank him for allowing me to get through, even when I didn't want to. Days may be hard. I may be tired. I may be having a bad week, but he always lifted me up to be able to move forward."
Barnes' college counselor, Denise James, describes him as "a goal setter" and "very conscientious about timelines as it relates to his career pathway." His extraordinary achievements include maintaining a 4.0 GPA, testing out of two grades, fluency in Spanish, and participation in both track and basketball throughout high school. In addition to his high school education, Barnes has been dually enrolled at Southern University of New Orleans for the past two years, earning 27 college credits and positioning himself to enter college as a sophomore.
On May 24, Barnes will graduate from IHSNO with a bright future ahead of him. Recently, Barnes revealed his choice to enroll at the renowned Ivy League school, Cornell University, situated in Ithaca, New York. His academic aspirations include pursuing a dual undergraduate degree in both computer science and criminal justice. With a keen interest in fields such as software development, intellectual property, NFTs, AI, and cybersecurity, Barnes is set to make a significant impact in the world of technology and beyond.
Barnes' incredible journey began in August when he started the college application process. Despite receiving acceptances and scholarships from renowned universities across the country, he remains humble and focused. "Breaking a record wasn't necessarily a goal or something I set out to do," Barnes admits. Instead, he sought a college that would provide a comfortable environment, strong programs in his major, and financial compensation.
The previous record for college scholarship awards, according to the Guinness Book of World Records, was held by a high school senior in Lafayette, Louisiana, who received $8.7 million in 2019. Fox News Digital reached out to the organization regarding Barnes' new record, awaiting confirmation.
As he prepares for the next chapter in his life, Barnes is eager to inspire and encourage other young people to prioritize education and put their faith in God. "Make a goal and stick to it," he advises. "Make education a priority over everything else. It's very easy to be influenced by other people or peer pressure or even just wanting to have fun all the time. But if you keep it as a priority, then you will definitely be successful whenever you put that first and put God first. Keep God in the midst of everything you're doing, and I can say that you'll see results in some way."
Dennis Maliq Barnes' story is an extraordinary testament to the power of hard work, dedication, and faith. As he embarks on his journey at Cornell University and beyond, his unwavering belief in God and commitment to education will undoubtedly continue to guide him toward success.