An American woman named Holly D, a former drug addict and dealer, is making a big difference by rescuing young girls from the sex trade in Southeast Asia. Holly once lived a life controlled by sin and criminal activities but found redemption and purpose through faith while in prison.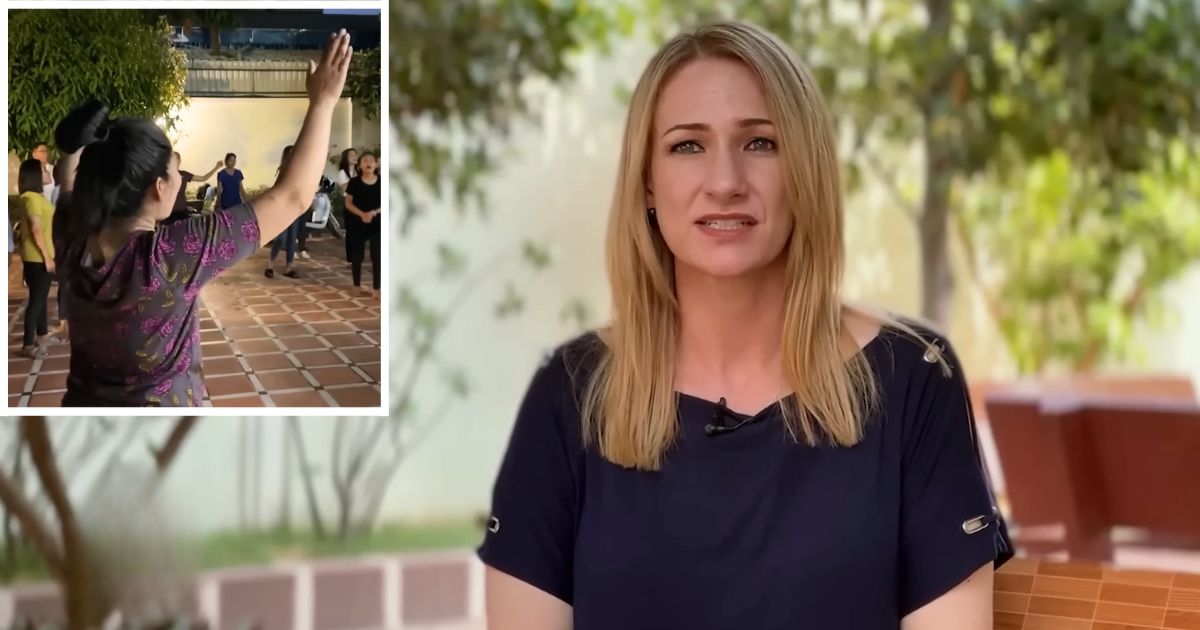 In her past life, she described herself as a "terrible person," being both scandalous and violent.
"I let sin control me. And finally, God saved me when I was in prison," Holly said.
After being released from prison, Holly decided to attend Bible school, where she felt a strong calling to Asia. Armed with her newfound faith and a one-way ticket, Holly arrived in Asia. Her background as a former criminal proved to be an asset, making it easier for her to spot traffickers.
Inspired by her faith, Holly decided to open a safe house for women. "the Lord ended up putting on my heart to open a girls' house just to open a safe place for women," Holly explained.
Today, Holly's home shelters over 40 women and girls, many of whom have faced horrific abuse from a young age.
One of these survivors is Nora. She was abducted at 14 and held as a sex slave for eight years. When she tried to resist her captor at the age of 22, he took her to a field with the intention of murdering her.
Nora shared the terrifying experience she endured. He attacked her with acid and then violently harmed her with a meat cleaver. She was left to die in the field.
But Nora called out to God for help. "So when I was laying out there in the field, I said, 'If there is a God, please help me. Help your child'" Nora explained. Nora, a former staunch Buddhist, heard a voice telling her to get up. "I heard a sound. The sound sounded like a beautiful song and it said, 'Child, get up,' Nora recalled. Although weak and unable to move, she felt a large hand lift her up. Nora was eventually found by her family and taken to the hospital, where Holly discovered her.
Today, Nora lives at Holly's safe house and has committed her life to Jesus. She now finds freedom and happiness in her life.
Holly and the women at her safe house view faith as crucial to their healing. The shelter is not just a program but a family that provides emotional support and spiritual guidance. "It's not a program. You don't get saved and go into a program," Holly explained. "You get saved and you come into the family of God. We're children of God."