Elderly people living alone and who need to get things done up in their homes, often complain of being overcharged or being cheated by the service providers.
But this 72-year-old woman from Woburn, Massachusetts, needed an electrician to fix things in her house ended up receiving the largest acts of kindness she'd ever seen and the act of kindness has created a ripple effect that would ensure the kindness would keep on traveling.
The kind electrician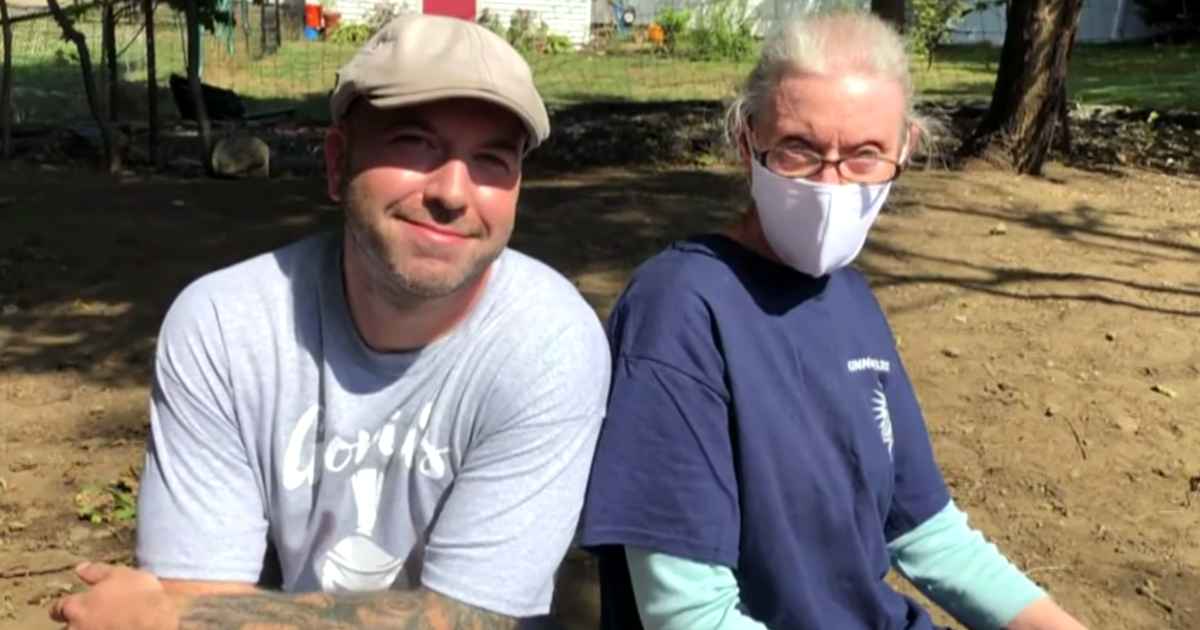 John Kinney is an electrician by profession and when he arrived at Scott's home to fix a broken light, he immediately realized that her whole house was in shambles.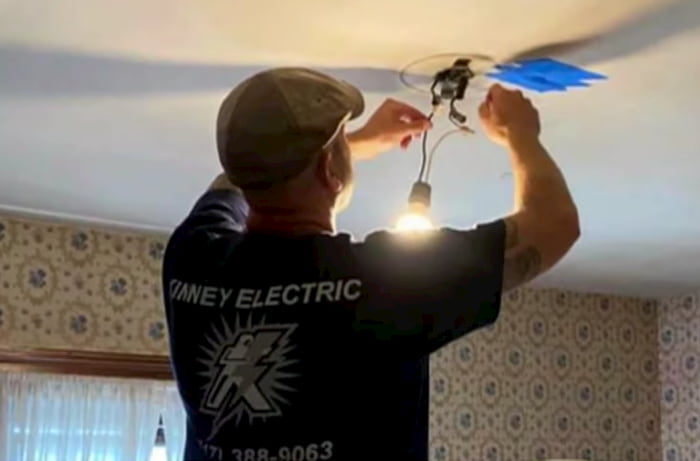 "No lights, running water," Kinney said, "I think I seen her on a Friday and it stuck with me over the weekend and I said, 'I got to go back there.'" Scott came back even though he didn't have the money to pursue all the repairs her home so desperately needed.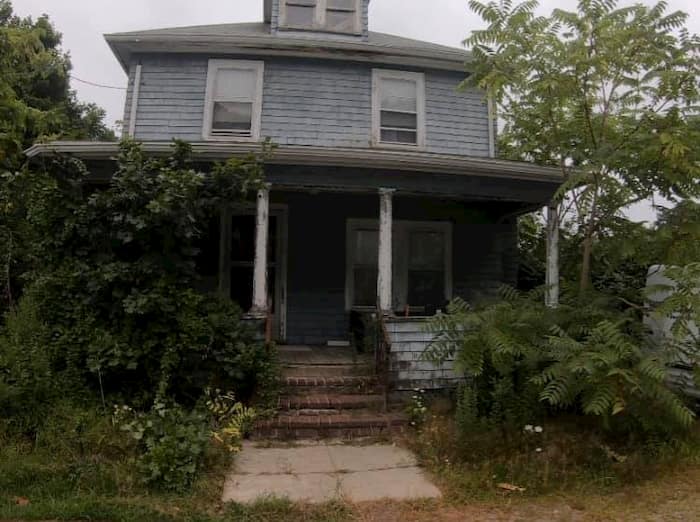 Facebook group
Kinney started a Facebook group to ask if there were any other tradesmen in the area who would be willing to pitch in and get her house turned back into a home — free of charge. "Nice old lady needs help," the Facebook fundraiser was appropriately named.
It included a laundry list of issues, which were opportunities for blessing, and the cause has received even more than the $100,000 requested. "She has no internet or cell phone," Kinney wrote.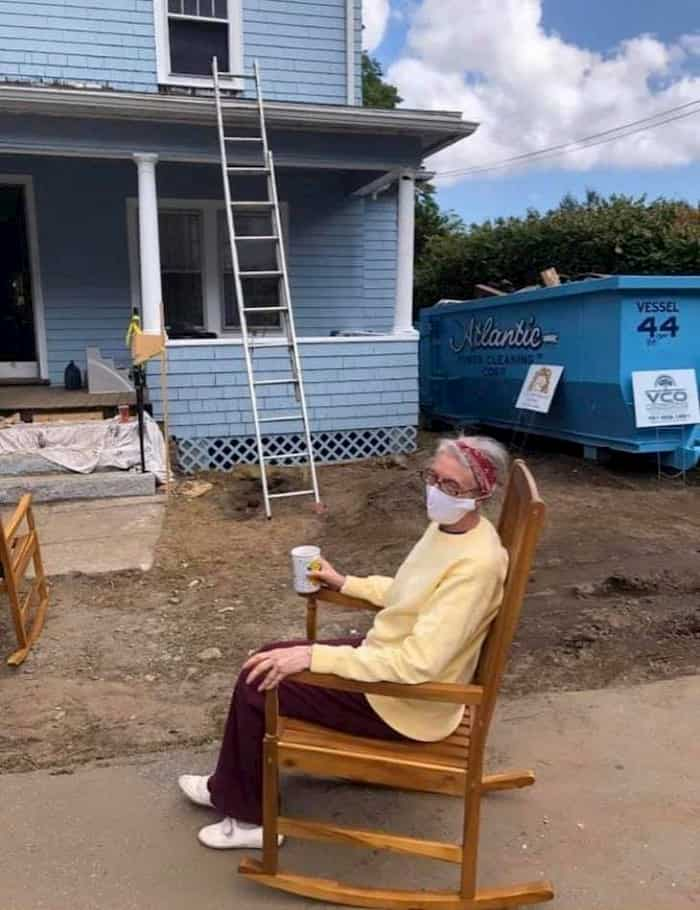 He said, "When sparks started shooting out of her light fixture, she went to a neighbor, and they gave her my number. When I arrived at her house I discovered that the electrical was in very bad shape. Half her lights were out, she had no stove, and her refrigerator was plugged into an extension cord.
"I fixed her immediate electrical hazards and got her lights and air conditioning on. When all the lights came on, I saw that her ceilings were falling apart, her kitchen sink was broken, and that the place was filthy. She told me that critters often got in the house.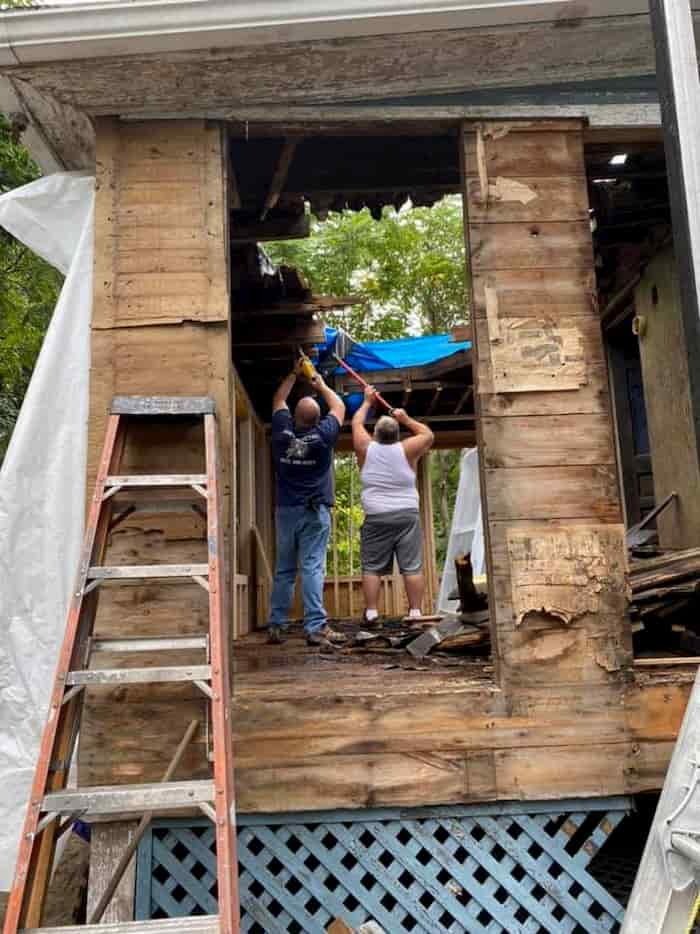 "The outside was no better. Gutters were falling down and it was surrounded by a jungle. She has no family, and money is tight."
Even though Kinney's intention wasn't to get the whole house repaired, but that's whats happened because of the time, labor and supplies that have flooded into Scott's life. The community has rallied together to take care of Kinney and it made him think of all the others like Scott who could also use help. He started "Gloria's Gladiators," a database of talent willing to "be called upon to help out any elderly person in need."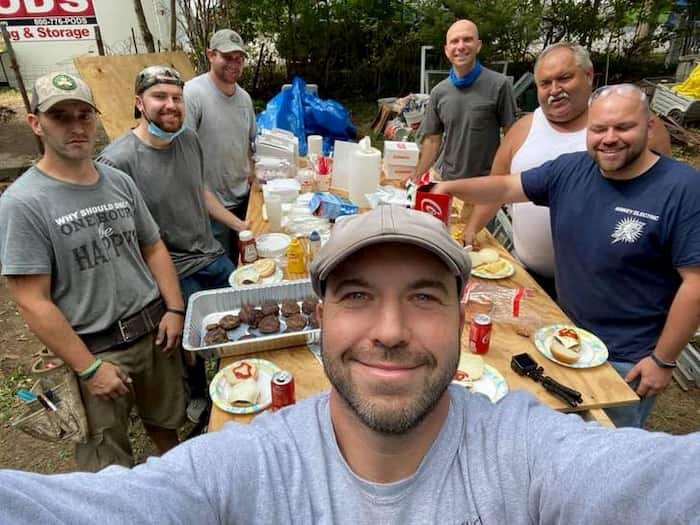 Scott meanwhile is amazed by the amount of love and support that has been given to her and her house. "Look at these people!" she said. "I mean, I can't even comprehend the gratitude that I have."