Actor Matthew Perry, famous for his role as Chandler Bing on the hit ABC sitcom "Friends", shares his story of fame, addiction and how he could only find wholeness and satisfaction only in God who was with him in his highs and lows, never leaving him aside.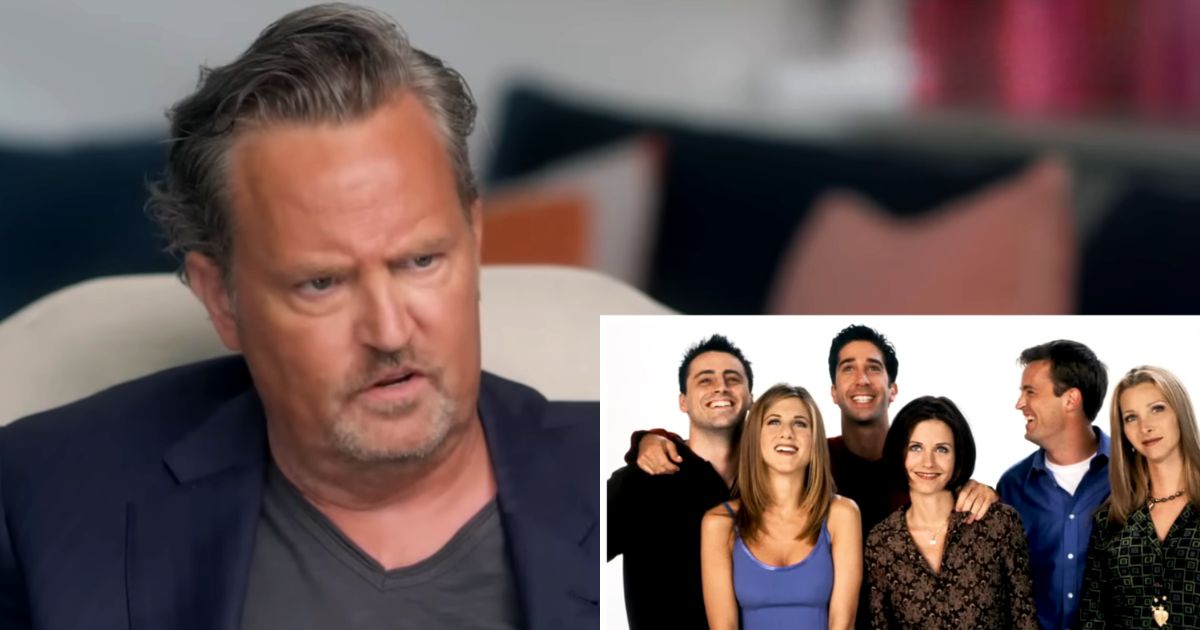 The actor was born in 1969 to parents John Bennett Perry, American Actor and model and Suzanne Marie Morrison, a Canadian journalist and former press secretary to former Canadian Prime Minister Pierre Trudeau.
Matthew's parents divorced when he was just an infant and married other people. Although he grew up being close to his parents and had a close relationship with his step siblings, he felt lonely inside. An emptiness so big that drugs, alcohol and fame could never filled it up, try as he may.
He first tasted alcohol at the age of 14 with his friends and by the age of 18, Matthew had already become an alcoholic. Drinking, day in and day out, with his friends and all alone, as much as he could.
Back then he had a naive opinion as a young man that fame would solve all his problems. Making a name for himself in Hollywood was the answer to all his problems or so he thought.
He remembers making a 'dumb prayer' asking God to make him famous, as God can do anything He wanted. He was 24, when he first prayed to God. His prayer was to fulfill his own selfish desires in the hope that he will be able to escape the pain and loneliness, he felt inside.
Not long, he landed a role on the show 'Friends' which went to become a hit sitcom running from 1994-2004. By 2002, actor Perry was earning a million dollar per episode. He was at the peak of his fame and popularity.
WATCH: Matthew Perry From Friends Talks About His 1st Encounter With God
However, deep inside, in the recesses of his soul, he was just as lonely as he was before all the fame and money. He was in a downward spiral of addiction, first with alcohol and then with pills. He had thought fame and money would make him happy, he was terribly wrong.
"You can track the trajectory of my addiction if you gauge my weight from season to season," he explains. "When I'm carrying weight, it's alcohol. When I'm skinny, it's pills."
He went into rehabs, one after another, spending over $9 million but nothing to show for it. He also revealed that due to his addiction issues, he does not remember three years of the time he was acting on Friends, "somewhere between season three and six."
WATCH: Matthew Perry talks about his battle with addiction during 'Friends'
Nearly 10 years after making the "dumb prayer". He fell on his knees again, this time, albeit different. He had tasted fame and popularity which brought him more pain and loneliness. He realized that, it was God he needed, a personal relationship with Him- the answer to all his problems. He said, "God, please help me, Show me that you are here. God, please help me…"
"I started to cry. I mean, I really started to cry – that shoulder-shaking kind of uncontrollable weeping. I wasn't crying because I was sad. I was crying because for the first time in my life, I felt okay. I felt safe, taken care of. Decades of struggling with God, and wrestling with life and sadness, all was being washed away, like a river of pain gone into oblivion. I had been in the presence of God. I was certain of it. And this time I had prayed for the right thing: help", Perry describes his experience with God.
"God had shown me a sliver of what life could be. He save me that day, and for all days, no matter what. He had turned me into a seeker, not only of sobriety, and truth, but also of him", he added.
Actor Matthew Perry, came to God with his imperfections, pain and loneliness. He finally found the source of all happiness and satisfaction- Jesus Christ.
Come to Me, all you who labor and are heavy laden, and I will give you rest. Matthew 11:28 (NKJV)
Anyone, can come to Jesus, just as he has. Jesus Christ is waiting with His arms outstretched. He is waiting for you, tenderly pleads you to come and receive forgiveness and victory over all your addictions and struggles. You are never too far gone from Him. Come to Jesus Christ. He is calling you.
WATCH: Actor Matthew Perry From Friends Shares About His Struggles