Dreams came true for a singing plumber when he landed a record deal after singing while fixing bathrooms in a client's home.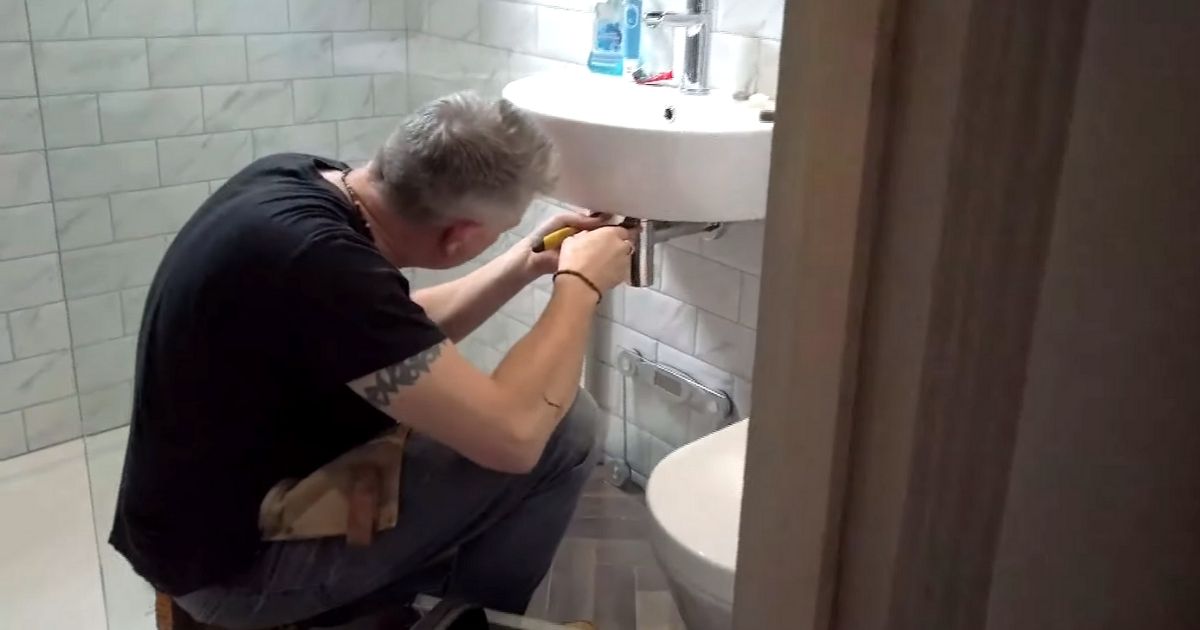 Everybody has dreams, yet most are forgotten forever when reality kicks in and shakes us until we let go of our dreams. 49-year-old Kev Crane has been working as a plumber for the last 8 years and while working, Kev likes to sing. Every place that he's done plumbing work, he likes to fill the atmosphere with his beautiful voice.
Who could have thought that this talent of his would lead to a record deal, recently while working a job, Kev did not know that he was working for Paul Conneally, who is the owner of a record label.
"I got a call to go and quote some bathrooms, I thought fair enough," said Kev. "I then started work at Paul's house, and I like to sing while I am working. And he pulled me into the living room one night for a conversation about my singing voice."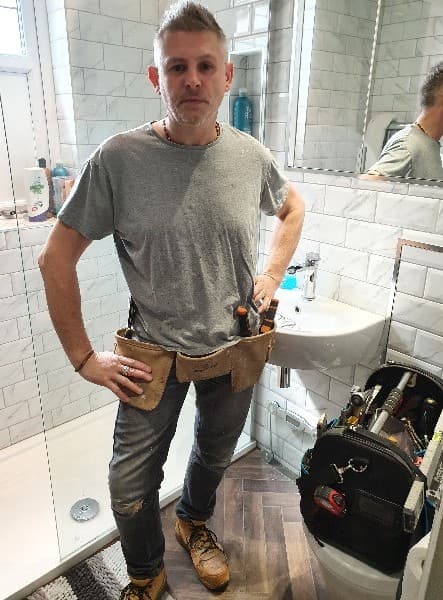 Kev said, "I started telling him that I love music. That I used to be in a band and had written an album-more of a hobby really. I was shocked when he said he wanted to hear it. I sent him the album on Friday, and I thought if I don't hear from him over the weekend, I can just go back to work for him on Monday and just carry on fitting his bathrooms."
It was the best moment of Kev's life when Paul told him that he liked his album a lot and that he wanted to sign him to his record label. "He sent me some songs and I was blown away by his songwriting and his attention to detail in producing a sound that is so 80s but so now at the same time," shared Paul.
Paul is the owner of New Reality Records, which has artists from Brazil, New York, and Britain. Kev was blown away when Paul offered him a record deal. "It just feels surreal. I never expected anything like this to happen," Kev shared.
Watch: Singing Plumber Kevin Crane During His Job

Kev went ahead and took up the offer even as he was still working on the bathrooms at Paul's house. "I carried on working at his house and at the same time finishing my album in the recording studio-it's overwhelming," he said.
Kev shared that his wife was equally excited by the turn of events, he said, "My wife has been so overwhelmed by it all, in tears about it," shared Kev. "Good tears because she knows it's my passion."
Kev is finishing up an album called, 'Why Can't I Be You?' and the tracks of the album are being released weekly online up until Christmas. After that he plans to write music for other musicians. "I'd love to do it full-time, but, at the minute, I am just going with the flow," Kev said. "It's my dream. If it ends next week, I tried."