Billie Marshall and her husband are crediting their faith in God for helping them move on after their house was damaged due to flooding in Breathitt County, East Kentucky.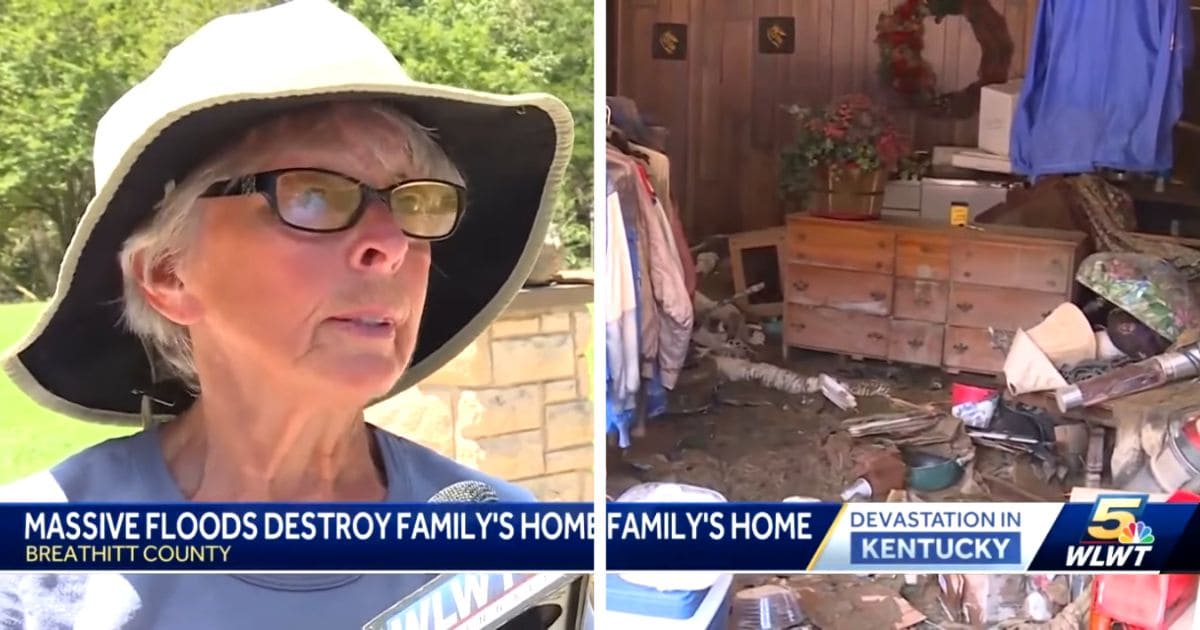 Bille says, "You hardly can take it in," after the house she and her husband lived in for a decade experienced intense flooding.
Their house was located on "troublesome" creek and it lived up to its name when 6-7 feet of water entered their home and sent chills down their spines. "It's called troublesome creek and I've lived in it all my life," she says, "It's living true to its name. It's a really hard thing," she said.
Bille and her husband had to take turns that night, one watched the water levels while the other tried to sleep. At the end they had to leave. The house is a loss for them and all their memories are buried in the mud. "I just thank god that the rest of my family wasn't in it. And that, you know, we're older. And I guess you could say we're expendable," she said.
When asked how she is making it through all this, Bille Marshall credits her strong faith in God. "My savior. He is … if it weren't for him, I wouldn't get through it probably," Marshall said.
She has support from the community which is helping them get through these tough times. She also has support from a former coworker Francis Gabbard. "People have stopped and come to see if they can help. I have a lady here right now who came from Citizens Bank. We were good friends. She wanted to come and help," Marshall said.
Let's keep Bille Marshall and her husband in our prayers and ask the Lord to protect them and provide for them during this tough phase in their lives.