The quick actions of Kansas city police officers Richard DuChaine and Charles Owen, helped save the life of a month old baby with RSV [Respiratory syncytial virus], who stopped breathing suddenly.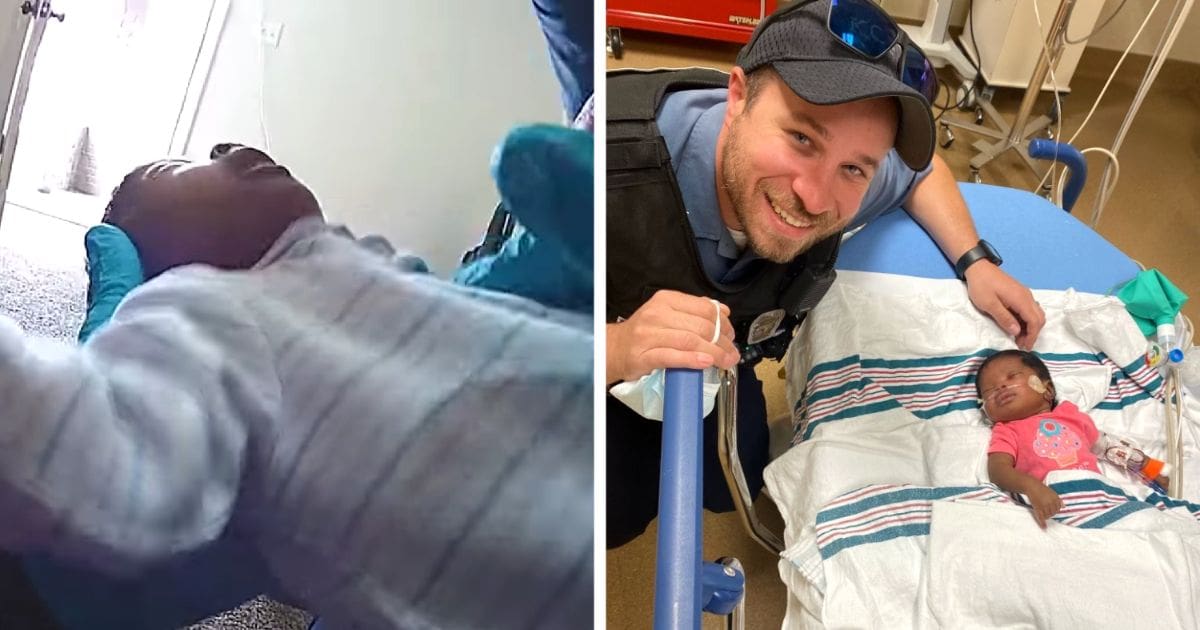 The baby girl, Kamiyah Allen, was born prematurely at 34 weeks. The mom, Tajanea, said that the baby began to act strangely and then suddenly stopped breathing. She then immediately called 911 for help.
The officers rushed to the house and was there in about 30 seconds. Their quick response is being praised and applauded by the family.
As soon as they arrived, the father handed the baby girl, seemingly lifeless, to officer DuChaine. The officers then performed CPR on the tiny girl for about 30 seconds after which she started to breath again.
"After several back thrusts I could start seeing a little bit of life coming to the baby," officer DuChaine said.
"You hear about RSV, but when you actually see it in person, it's very scary," officer Owen said. "The baby was so small, she looked like a doll," Owen added, as he recalls the scary moment.
The anxious parents were overjoyed that their baby girl was breathing again and expressed their gratitude to the officers for doing what they could to save their girl. Kamiyah was then taken to a local hospital to receive further treatment for RSV.
Kamiyah's mom said that she had full confidence in the officers that they were going to make her daughter okay again.
"That's my hero. He saved my daughter," Mr. Allen said. "I will do anything for that man, he saved my daughter and I thank him for that."
Watch: Officers Save Infant's Life With CPR After She Stops Breathing
Here is the bodycam video (referenced this morning) of Officer Richard DuChaine saving the life of a 1-month-old girl. DuChaine was with his partner, Officer Charles Owen, last Thursday when they were the first to arrive to a call for a baby who wasn't breathing. Watch our officers race to save this baby girl. Tremendous!

Posted by Kansas City Missouri Police Department on Monday, 7 November 2022