A mom received the answer to her prayers for her sick son right at her doorstep in the most wonderful way.
Angie Flanary's son, Jason Stunson, needed a kidney transplant, but they knew that the right match could take years to find.
Jason Stunson has congenital nephrotic syndrome since birth, and it was the cause of his failing kidneys since early childhood. He has already had multiple surgeries, the removal of both kidneys, dialysis, and a kidney transplant in 2004.
Angie Flanary donated her kidney for the first transplant, but a brain tumor left Jason Stunson in need of yet another transplant. Tough situations like this can leave people half-dead, but this family stands on their faith in God and they knew that God would help them out.
Angie started the Jason Stunson Caring Bridge page several years ago to document her son's health journey. She wanted the journal to show her son what an inspirational overcomer he truly is. "I pray that he finds strength in times that he feels defeated," Angie Flanary wrote. "Maybe in the process he can help someone else who may find themselves struggling or needing encouragement."
She writes, that as he was heading back into dialysis, Jason's family urgently sought a donor for another kidney transplant. She writes that it was tormenting to watch him suffer and along with prayer, she begged people to get tested to see if they could be a possible donor match. One person responded and that was all they needed.
Jason's daily routine has just gotten a little heavier… 10 medications – 2 times daily… He is becoming more tired and has no energy 💔
PLEASE continue your prayers 🙏🏼 🙏🏼🙏🏼

Posted by Angela Marie on Thursday, August 13, 2020
Angie's post was seen by Taylor, who is her "oldest bonus babe" from another relationship. Taylor was serving in the military thousands of miles away at the time but knew that God had chosen her to help this family. "She said she was going to get tested because she knew in her heart and soul that she was (my son) Jason's match," Angie Flanary explained. "She felt this overwhelming peace that God was going to heal Jason and show this miracle through her!"
In 24 hours, Taylor was going home after getting approval from her commanding officer and got tested as a viable donor for the kidney transplant. Doctors doubted Taylor would make a good candidate, even after she passed the initial blood tests. They feared the size difference between them both was too much.
Jason stands tall at 6'2″ and 225 pounds and Taylor at 5'1" and only slightly over 100 pounds, they thought her kidney was too small to function properly in Jason's body. But for Taylor, becoming her brother's donor for the kidney transplant was always a certainty, never an "if".
"If the only thing that could hold her back from donating was her size, she was determined and convinced that God would zap those kidneys and make them huge," Angie explains. She was busy packing when "God revealed His plan." A knock at the door revealed Taylor, holding a cake and flashing "the most beautiful smile that was so full of love."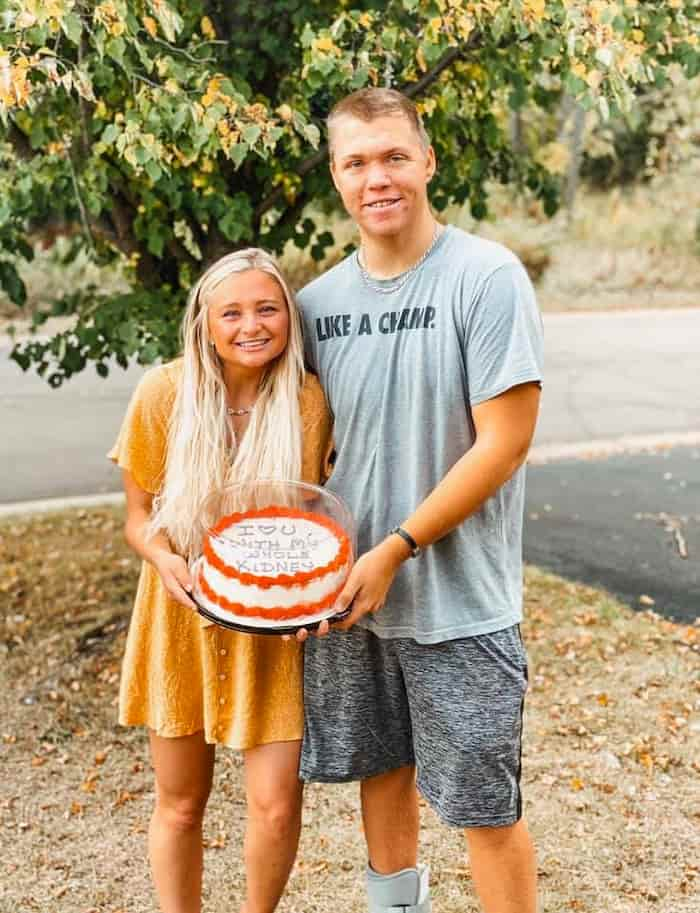 "I knew right then she was it," Angie says. Taylor was holding a cake that read, "I love you with my whole kidney." And she was there with the miraculous news that she was the perfect donor for Jason's kidney transplant! Taylor was informed by the transplant coordinator, Annie that an average woman's kidney is around 150cc and an average man is around 200cc and Taylor's kidney is 200cc.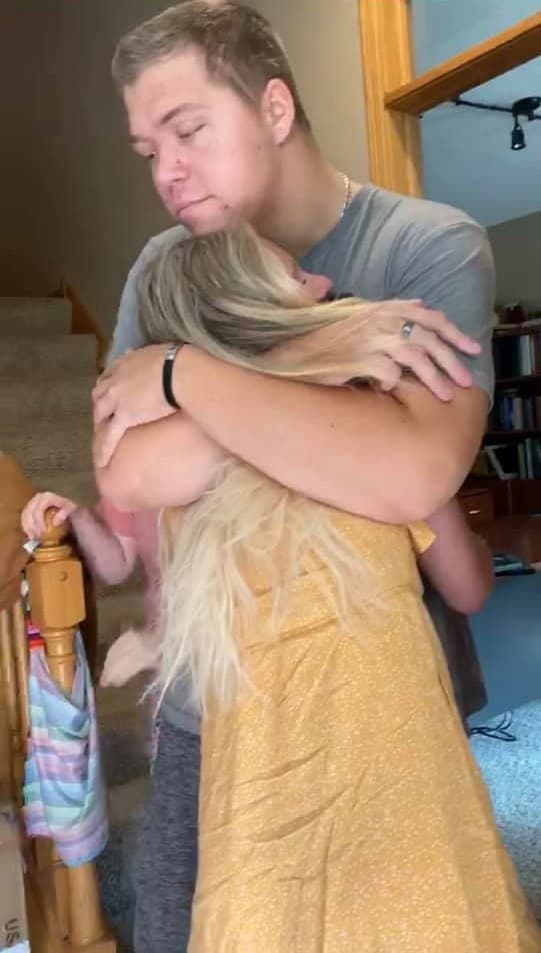 "Now you tell me that this is not a miracle!" Angie Flanary exclaimed. She took to social media to praise God and share this miraculous story. "Saying, 'God is good,' is an understatement. He deserves so much more praise than that," she says.
Taylor and Jason will be going into surgery so she can donate her kidney to save her little brother's life. What a wonderful God we serve that knows our hearts desire and sends us help from all quarters.