Sanitation workers are often overlooked and taken for granted by us but without their support, our country wouldn't be able to fight against sick and diseases like the pandemic.
The community of North Bay Road in Miami Beach got together on Friday morning with signs and gifts for their local sanitation workers Saul Scruggs and Keon Richardson.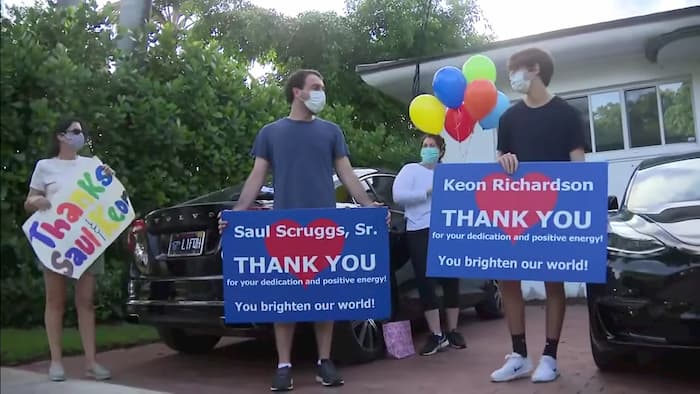 Scruggs and Richardson, who have been picking trash every single day in Miami Beach, were in for a big surprise that day. The neighbors held a celebration of gratitude for the essential workers during the coronavirus pandemic and even Miami Beach Mayor Dan Gelber was there to celebrate Scruggs and Richardson.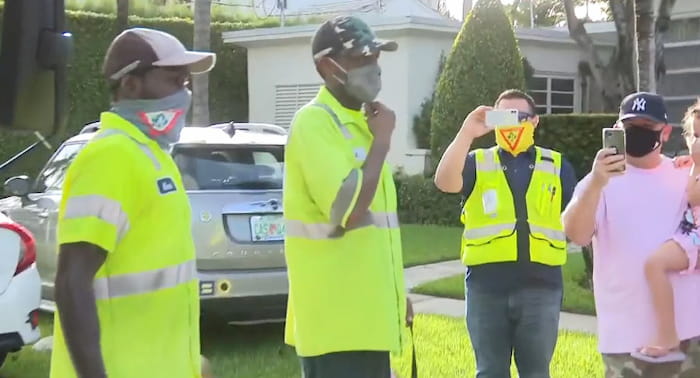 "We're here to celebrate our two sanitation workers who just really make our day brighter every day when we see them," said resident Alan Weisberg. "They do so much more than pick up our trash. What is particularly special about these two men is the positive energy that they bring with them," Jennifer Elegant wrote in the event's invitation. "They always have smiles … If you know them, you love them!"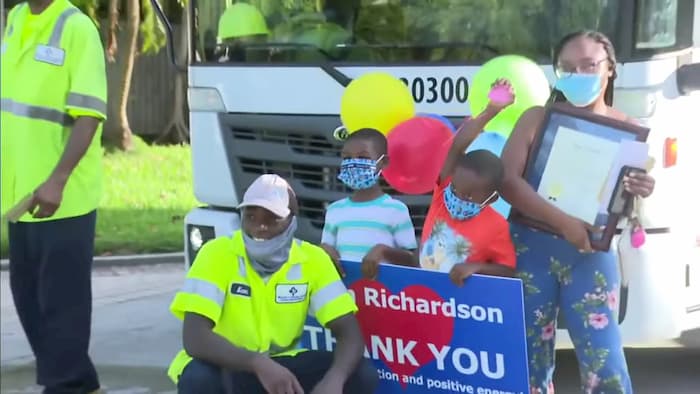 Mayor Gelber honored Scruggs and Richardson with a special declaration of appreciation which left the garbagemen in tears. Scruggs was fighting back tears as he thanked everyone. "Everything he taught me… I just wanna be like him," Richardson said about his colleague.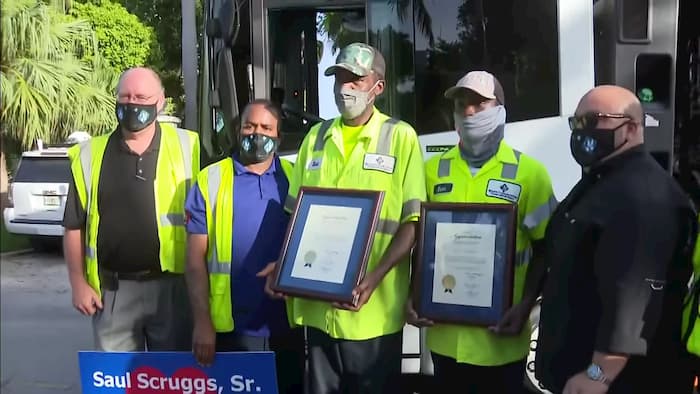 We all must do more to honor and appreciate these unsung heroes of our country as they battle on the frontlines for each of us.