Vanessa Dulay presents a beautiful cover of the anointed worship song from Hillsong 'Jesus I Need You.'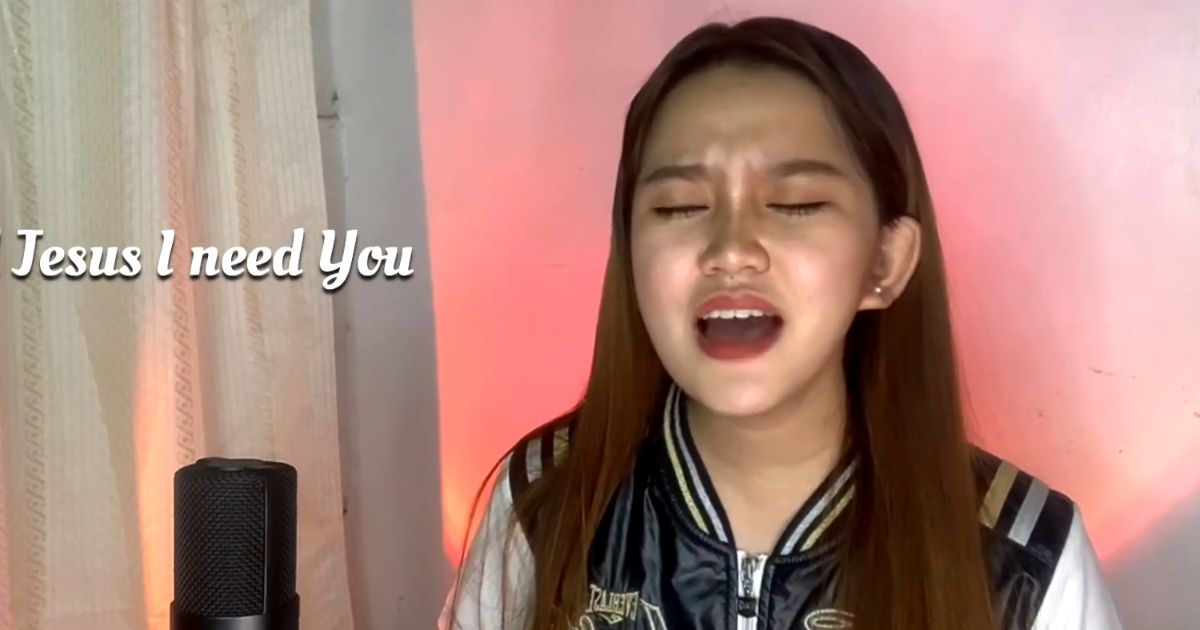 The talented young singer is from the Philippines and draws us into deep worship with her beautiful rendition of the song.
Hillsong Worship has been blessing Christian believers all across the world with beautiful original worship songs that are sung all across the world.
Hillsong Worship is an Australian praise and worship group from Sydney, Australia, where they started making music in 1983 at Hillsong Church led by pastor Brian Houston.
The world we live in today is dying without Jesus, only He can give us a bright future and this is the message that "Jesus I Need You" is trying to deliver to everyone.
Hope be my anthem
Lord when the world has fallen quiet
You stand beside me
Give me a song in the night
Only Jesus has a true love for this world and we need Him to return back as soon as possible. This song tells us of the eagerness and praise that Christians have towards Jesus.
And Jesus I need You
Every moment I need You
Hear now this grace bought heart sing out
Your praise forever
The world around us is crying out for a messiah to come and make things okay once again. That Messiah is Jesus Christ who is about to return back for all those who are eagerly looking for Him.