The Living Stones Quartet sings a beautiful version of the evergreen Christian hymn 'Jesus The Very Thought Of Thee.'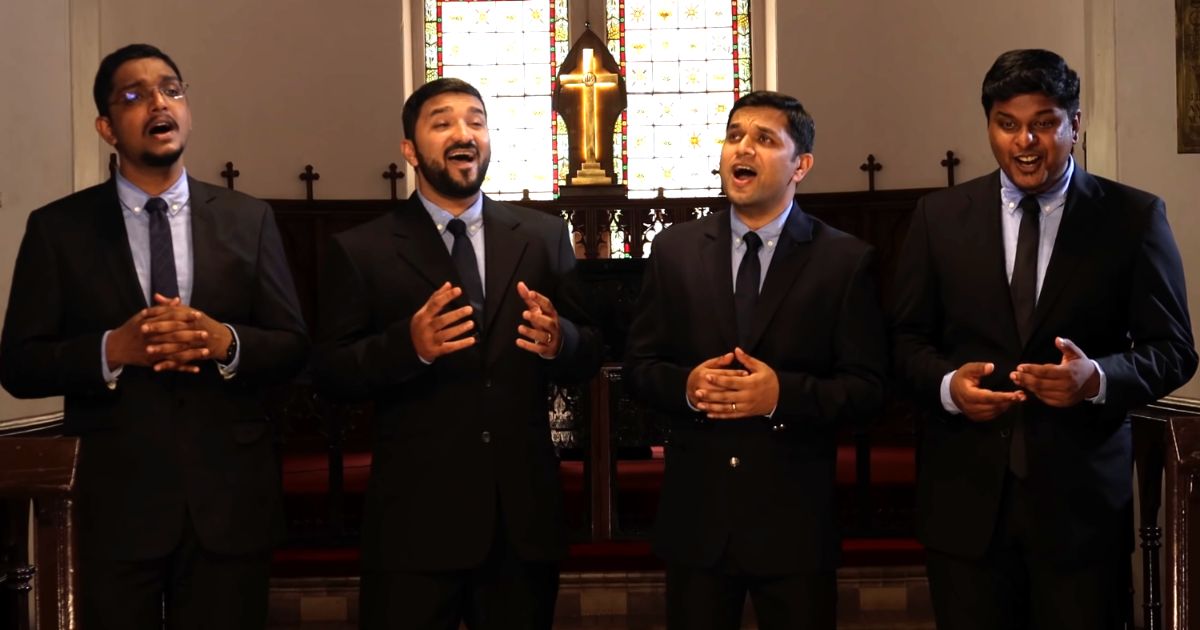 The song was translated by Edward Caswall from Hampshire, whose father was a clergyman. In 1832, he went to Brasenose College, Oxford, and in 1836, took a second-class in classics and was ordained Deacon, and in 1839, Priest.
The original words to the song 'Jesus The Very Thought Of Thee' has been attributed to St. Bernard of Clairvaux, a saint, abbot, and doctor, who had a prestigious position in the history of the middle ages. His father was Tesselin, a knight of great bravery, the friend of the Duke of Burgundy.
Jesus, the very thought of thee
With sweetness fills my breast;
But sweeter far thy face to see
And in thy presence rest.
St. Bernard was born at his father's castle near Dijon, in Burgundy, in 1091. He was distinguished for his studious and meditative habits, but with all the advantages of high birth, and irresistible influence, he still chose a life of asceticism, and became a monk.
The music to this beautiful hymn was composed by Rev. J. B. Dykes and is today sung by congregations all over the world.
Nor voice can sing, nor heart can frame,
Nor can the mem'ry find
A sweeter sound than thy blest name,
O Savior of mankind!
Today as the Living Stones Quartet performs a solemn cover of this classic hymn we can't help worship our King who is most glorious and most beautiful. it's not so much the appearance on the outside but the beauty of the work of the Person of Christ.
We all have the hope of seeing Him face to face (Rev 21:3; 22:4) one day and we shall be with Him and He will be our God, forever and ever more. Amen.