It is the most difficult and trying time for a spouse when their loved one is fighting for their life with cancer.
Buffalo Bills Hall of Fame quarterback Jim Kelly, 58, was first diagnosed with cancer in 2013, and remission started in 2014, but the cancer returned again in 2018.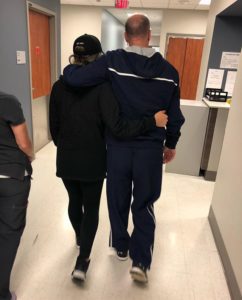 The Kelly family has been leading their friends, family, and followers to their savior Christ.
Jill Kelly had told the community in March this year on Instagram, that her husband's oral cancer had returned back and that they were going through a bad phase.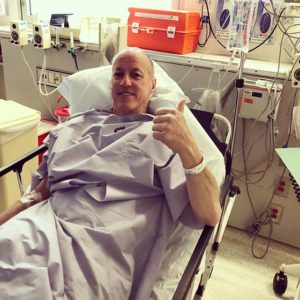 "The cancer is back. We are shocked, heartbroken, sad, angry, confused, and just darn tired." Jill wrote on Instagram. "Yet, despite how we feel, we KNOW that God is a promise maker and keeper."
She added that despite what was happening, they knew God was a promise maker and keeper.
Jim had lost a portion of his upper jaw during surgery in March while removing the oral cancer, and had another surgery in June to prepare his gum tissue for dentures.
Now on Sept 3, Jill gave put up a pic of of the two in a hospital waiting room in New York City while updating everyone on Jim's health.
She writes that Jim would be having another procedure to complete his oral reconstruction and that she did not know how Jim was going through all this, but only by the Grace of God and Prayers of many.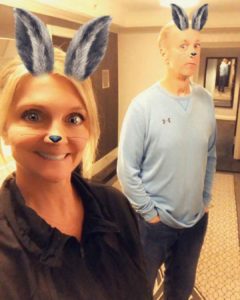 "Honestly, I don't know how he does it other than the grace of God and the prayers of so many." Jill Kelly wrote.
Jill Kelly relied on faith in God during her husband's procedure, and invited her followers to put prayer requests so that she could pray on their behalf, too.
"I have no room to complain," Kelly said. "If tomorrow the good Lord decides that's my last day, then I'm not going to go down with a frown."
"I'm going down with a smile on my face, knowing that I've gotten everything out of life."
We will continue to pray for Jim's health and for strength for Jill during this difficult time. God bless them.