With its heroic and triumphant music accompanied by the voices of Kathie Lee Gifford and Larry Gatlin. 'The God of The How and When' is a prayer song of Joshua calling upon God for strength as the newly chosen leader of the Israelites.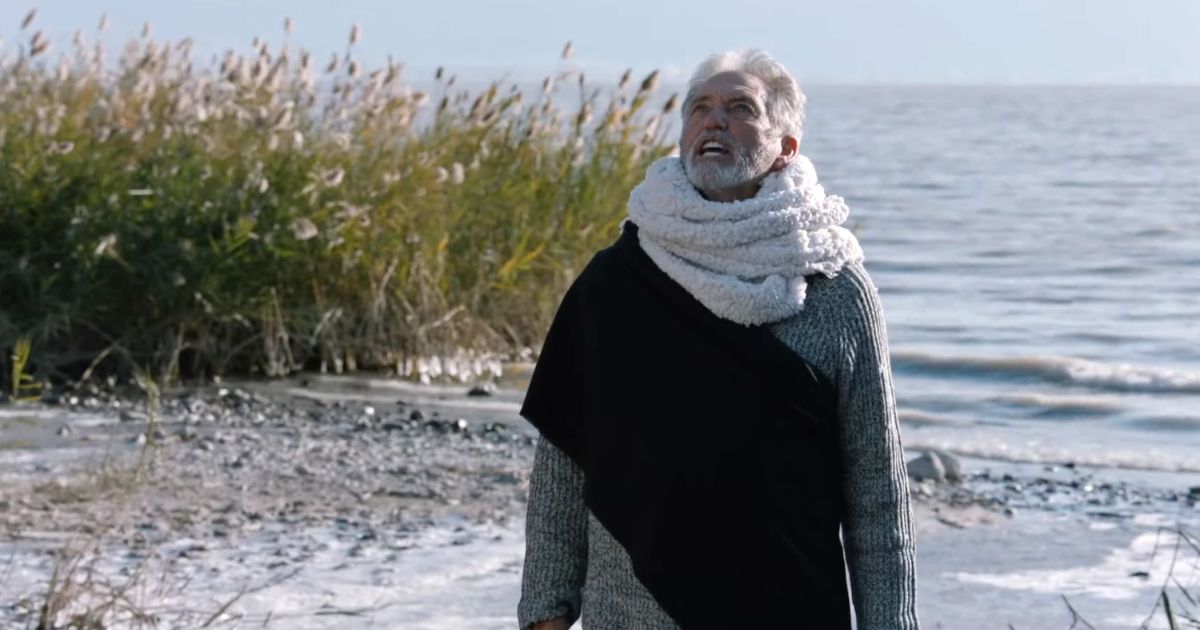 The music video begins with Kathie speaking over the music, of Joshua being chosen as the new leader of God's chosen people to conquer and lead them into the promised land. The camera pans towards a beautiful scenery.
Briefly we see a man represented as the character of Joshua from the Bible as the image transitions to Larry Gatlin in his pleading voice telling God, how inadequate he feels and terrified at the thought of leading  the Israelites. No less, succeeding Moses, in their journey to conquer the promised land.
The song declares of God's incredible ability to do the impossible. He who knows how and when to deliver His people and answer to their prayers and bless them even more than they could ever ask or imagine.
As Joshua learns to trust and lean on the Lord and not on his own strength. He rested upon God's wisdom and power to help him lead His people and give him victory. He promises to trust in God and take comfort in His good will for God only knows how and when.
Trust in the Lord with all your heart, And lean not on your own understanding; In all your ways acknowledge Him, And He shall direct your paths. Proverbs 3:5‭-‬6 (NKJV)
Often times, when we are given positions of leadership and responsibility in the Church or secular setting. As a parent, pastors, student leader, youth leader, etc. We are faced with daunting tasks that requires our complete surrender and trust in God. We are unsure of our own self and our hearts begins to be filled with doubts and feelings of inadequacy.
That's exactly when we should lean more onto God. We may be terrified and doubt ourselves at the sheer magnitude of responsibilities and the repercussions, if we fail to fulfill them as desired. However, God knows how and when to help us. He is able. Nothing is impossible for Him. He wants to see us grow in faith and trust in him.
Fear not, for I am with you; Be not dismayed, for I am your God. I will strengthen you, Yes, I will help you, I will uphold you with My righteous right hand.' Isaiah 41:10 NKJV
We can rest on the promise of God to carry on with the tasks He has given to us, as we continue with our earthly journey for a little longer, because He is coming soon.
Now to Him who is able to do exceedingly abundantly above all that we ask or think, according to the power that works in us, to Him be glory in the church by Christ Jesus to all generations, forever and ever. Amen. Ephesians 3:20‭-‬21 (NKJV)