Justin Bieber, known for his Billboard chart-topping hits, posted his Christmas wish for everyone on Instagram. He wrote, "My Christmas wish is for whoever is reading this to stop and let God love you."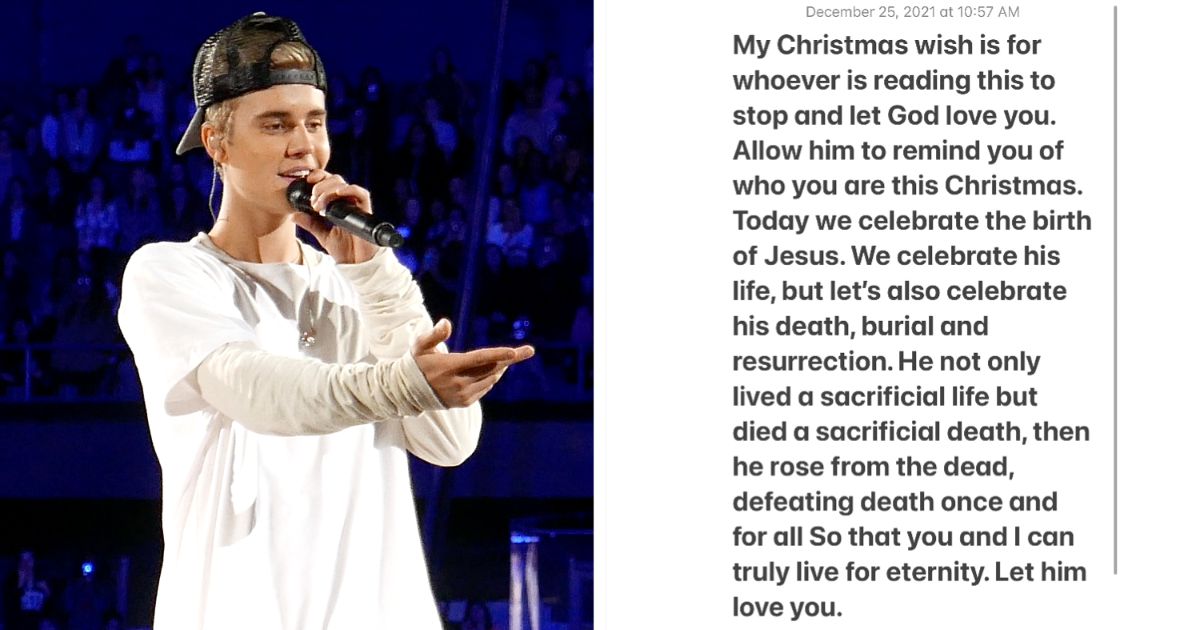 Justin is a known follower of Christ and has produced Christian songs. Last July, he performed with contemporary Christian singer Kari Jobe and worship pastor Cody Carnes.
He posted his message last Christmas, which now has more than 800K likes and 10K comments. He started by saying for everyone to "Allow him to remind you of who you are this Christmas."
He went on to say more about the Gospel and the essence of this season. "Today, we celebrate the birth of Jesus. We celebrate his life but let's also celebrate his death, burial, and resurrection," Justin wrote. "He not only lived a sacrificial life but died a sacrificial death, then he rose from the dead, defeating death once and for all so that you and I can truly live for eternity."
This famous artist had his share of challenges and flaws, but he continues to cling to God's love. "He is grace. Every time we mess up, He's picking us back up every single time. That's how I view it," he said in a GQ interview early this year. "And so it's like, 'I made a mistake. I won't dwell in it. I don't sit in shame. But it actually makes me want to do better,'" he emphasized. He talked about God's saving grace and mercy, which he experienced firsthand, and it's what Christmas is all about.
"But I do remember this quote: The comforted become the comforters. I don't know if you've heard that before. But I really do feel comforted. I have a wife who I adore, who I feel comforted by. I feel safe. I feel like my relationship with God is wonderful. And I have this outpouring of love that I want to be able to share with people, you know?" he added.
Justin is now eager to tell people about God's comfort and love because he was once lost and was in dire need of them. Now it's his turn to share to others the comfort and love he received from a God who loves everyone unconditionally.
Indeed, there could not be a better Christmas wish than praying for others to let our loving, good God love them.
"And I pray that you and all God's holy people will have the power to understand the greatness of Christ's love—how wide, how long, how high, and how deep that love is." Ephesians 3:18