The Story of King Hezekiah is found in 2 Chronicles 31. He was a king who did what was good and right before the Lord His God. Hezekiah was one of the few Kings of Judah who was consistently aware of God's miraculous acts in the past and His presence every day. As a result, he did "what was good and right and faithful before the Lord his God."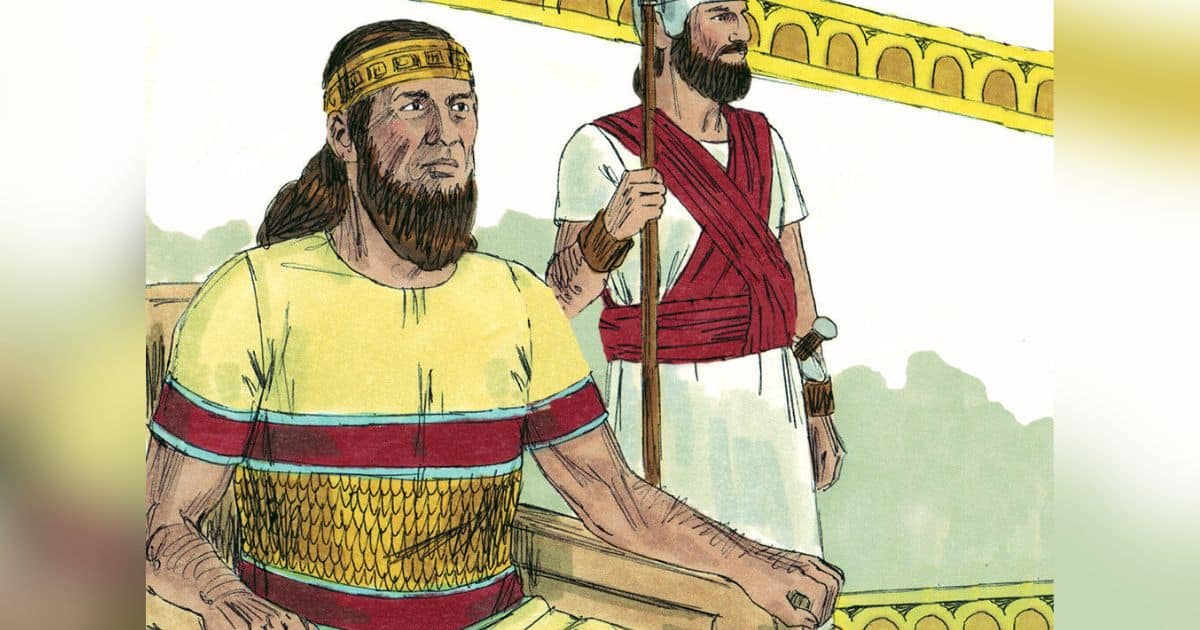 His ability to remain steadfast in times of trouble and devotion to a close walk with God is remarkable. He is an example for all who desire faithfulness during difficult days and a reminder not to forget the Lord when things go too smoothly.
The godliness of Hezekiah, the thirteenth King of Judah, was in direct contrast to his father's wickedness.
Thus, Hezekiah did throughout all Judah, and he did what was good and right and faithful before the Lord his God. 2 Chronicles 31:20
These are some educative lessons we should learn from the life of Hezekiah.
1. His Decision To Seve The Lord
Hezekiah was a son of a wicked King, Ahaz. He led the people of Israel into idolatry, wickedness, and evil. King Ahaz was an evil, idolatrous king. During the reign of Ahaz, the people of Israel feared God while simultaneously practicing idolatry (2 Kings 17:33).
Hezekiah, one of David's successors, reigned in Judah's southern kingdom for 29 years- approximately 715-686 BC – beginning at age 25. This corresponded with when two prophets were active among him: Isaiah and Micah.
He decided not to follow the ways of his father but to work according to the laws of his Lord God. King Hezekiah had a thriving kingdom because he put God first in everything he did. "he held fast to the Lord. He did not depart from following him but kept the commandments that the Lord commanded Moses."
He removed the high places, broke the pillars, and cut down the Asherah. And he broke in pieces the bronze serpent that Moses had made, for until those days, the people of Israel had made offerings to it (it was called Nehushtan). He trusted in the Lord, the God of Israel, so there was none like him among all the kings of Judah after him, nor among those who were before him. For he held fast to the Lord. He did not depart from following him but kept the commandments that the Lord commanded Moses.
2. Presented Your Case Before The Lord In Prayer
King Hezekiah became so sick for many months without getting healed. God sent the prophet Isaiah to tell him to prepare and settle his family in order because he was going to die. When he received this message from the Prophet, He wept with his face toward the wall pleading for God's mercy.
He presented his case before the Lord as he reasoned about all the good deeds he had accomplished during his reign of faith and obedience.
God answered the king's prayer almost immediately! Before Isaiah left Hezekiah's house, the Lord instructed Isaiah to tell King Hezekiah his prayer was heard. Isaiah said Hezekiah would go to the Temple three days later and live an additional 15 years. Isaiah applied a simple poultice to the king, and he recovered.
Our God is always the God that answers prayer; whenever we pray, we should know that He hears us and will fulfill our heart's desire.
King Hezekiah then offered his testimony of faith and a psalm of thanksgiving to the Lord his God.
3. We Should Live According To God's Perfect Will For Our Life.
Although king Hezekiah was healed and more years were added to his life, It was not the perfect will of God for his life. God's plan was for him to die and come to be with him forever at that point in his life.
Our God knows the end from the beginning; He has made us and knows the length of our life. He does not only consider the moment we are living in but also what will happen to generations to come after us. He puts all these things together to give us His perfect will for our lives.
Hezekiah was not supposed to live beyond the year God had given him because God knew what was ahead of his future. His life after God answered his prayer according to his own will was not pleasing to the Lord his God. He became disobedient to the commencement of God, exposing the secret of the house of God, which led to the distortion of the people of Israel.
Also, he took another wife after he was healed and given more years to live; she bore him a son who took over the kingdom when he died and brought a lot of calamities and sinfulness upon the people of God. Despite years of obedience to God and abolishing Pagan worship in Judah, Hezekiah lacks trust in the Lord.
Hezekiah became proud, and he failed to remember the goodness and kindness God had shown him.