Grammy award winning Christian artist, Lauren Daigle wowed crowds as she performed the national anthem at the 2020 National Championship game between LSU and Clemson.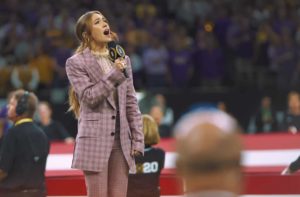 It was a big night for Daigle as she used her big voice to the maximum for a terrific rendition of the Star-Spangled Banner in the presence of President Trump and the First Lady in New Orleans, Louisiana.
She won the hearts of social media users with Chip Gaines being among the first who praised the "You Say" singer. She received a standing ovation from the crowd as Louisiana is her home state and she attended LSU.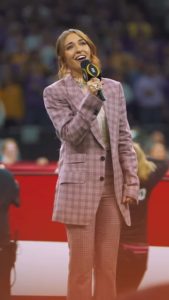 President Trump and First Lady Melania, also were given a thunderous applause after they were introduced to the sellout crowd present to see the National Championship game, which is so refreshing to see after all the negativity of the press and media outlets against him.
Watch: Lauren Daigle Sings National Anthem At College Football Playoff National Championship