A Good Samaritan in Wake County, N.C. recalled the moment when he helped rescue a man trapped under a lawn mower. Eli Shipman said he felt goosebumps all over his body when the man started breathing again.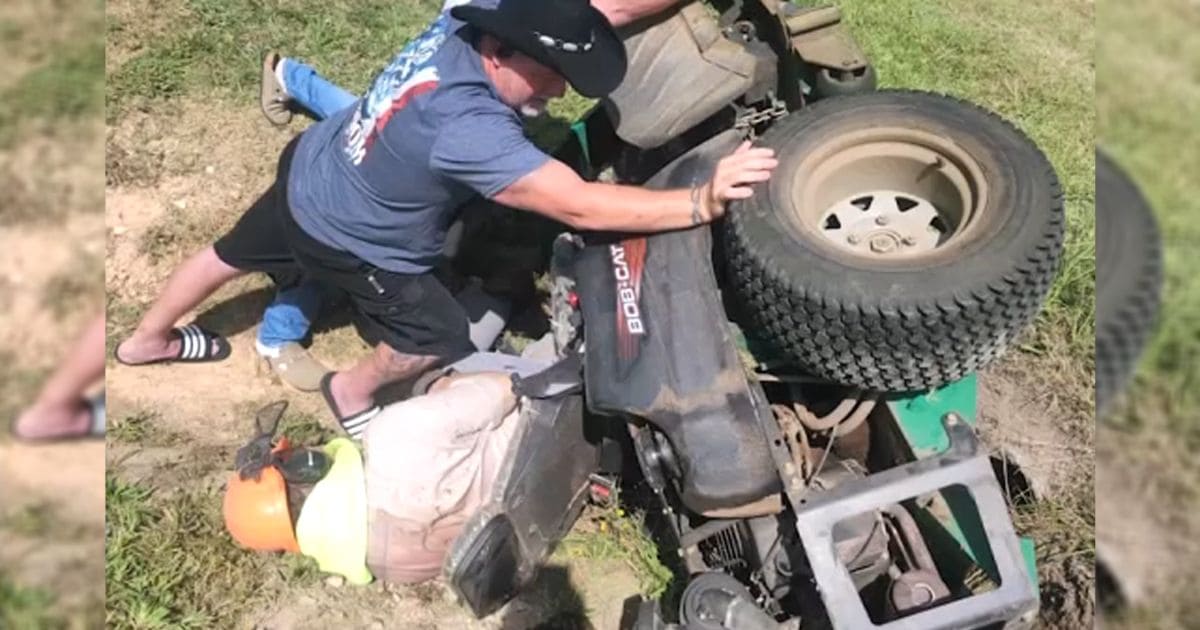 Eli Shipman admits God put him there at the right place right time to witness this miracle. "It was just a very rewarding feeling to be able to be a part of that and help him and have God have me there at the right time," Shipman said.
After Eli lifted the lawn mower over the man, bystanders, neighbors, and rescue workers came to help him and took the man to the hospital for treatment. "One of the most fabulous feelings is seeing that old man sit up in that gurney and them putting him in that ambulance," Shipman said.
Eli wasn't supposed to lift the mower as medical restrictions require that he lift no more than 10 pounds due to his recent back surgery. But he still went forward to do it to help the man trapped underneath the mower. "God gave me the strength because I don't think I could pick a lawn mower like it up by myself," Shipman said.
"You got to give glory to God, always first and foremost, because it's him that gives us the power and the accountability to be there at the right place and the right time, because God was watching out over him, too," Shipman said. "He used me as that vessel to help him. So, thank you, Jesus."
He said that it was a busy day for him as he'd been running errands all day and was nearly three miles from his Tant Road home he saw a lot of smoke in front of him and thought someone might have been burning leaves. But when he got closer, he saw a toppled lawn mower and an orange hard hat peaking out underneath it.
That was enough for Eli Shipman to stop his truck and call 911, he went over to the ditch and lifted the mower onto his knees and higher to allow the man underneath it to breathe. "He finally started talking a little bit and I was telling him everything's gonna be all right," Shipman said.
After emergency services arrived, they pulled the mower right up and were able to free the man from underneath. After that, he was placed on a gurney and was able to sit upright, according to Shipman.
Eli Shipman wants to catch up with the man he rescued and know about his condition and how he was doing. Let us keep the man in our prayers for God to heal him completely and restore him back to good health.