It's a joy to listen to The Living Stones Quartet's latest song! 'Leaning on the Everlasting Arms' will surely be another favorite of their followers from different parts of the globe.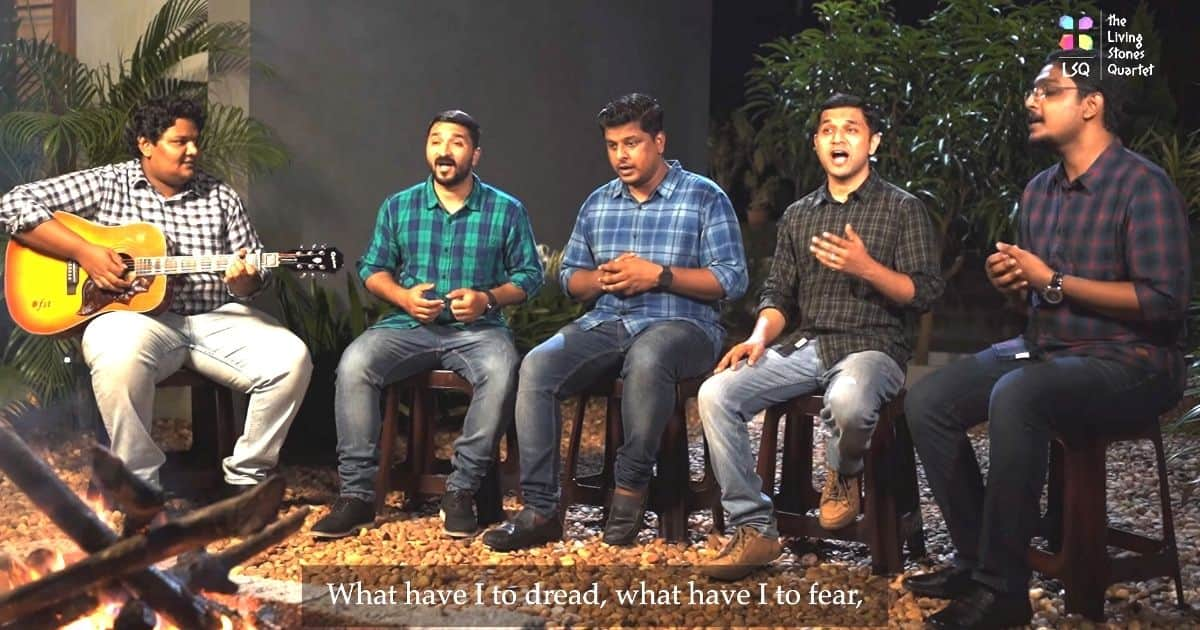 If you are into the country vibe, you would definitely, like this song! Its sweet, catchy melody and lyrics are definitely, a feast for the ears! This Gospel quartet from India is also the group behind the songs, Turn your eyes upon Jesus, Jesus, lover of my soul, and Be Still, among others.
Listening to the beautiful harmony of this quartet's voices will make you feel like a baby being cradled in God's loving arms.
Leaning, leaning,
Safe and secure from all alarms;
Leaning, leaning,
Leaning on the everlasting arms.
Oh, how sweet to walk in this pilgrim way!
A lot of their followers are raving about their latest song! They liked particularly, how the Everlasting Arms of God can be a refuge for them in times of trouble. The simple way it was written and sang was a breather from life's complexities!
Oh, how bright the path grows from day to day,
Leaning on the everlasting arms.

What have I to dread, what have I to fear,
Leaning on the everlasting arms?
I have blessed peace with my Lord so near,
Leaning on the everlasting arms
The Everlasting Arms of God are exactly what every believer needs now. We are comforted with the truth that we can lean on Him anytime. Only in His arms can we find true comfort and peace.