In a heartwarming video that recently went viral, an adorable little girl named Brooklyn, put everyone in awe at a gymnastics center recital in Macon, Georgia. The event was hosted by Catapult Movement in 2023, where Brooklyn displayed an affectionate act that turned her stage fright into a charming story.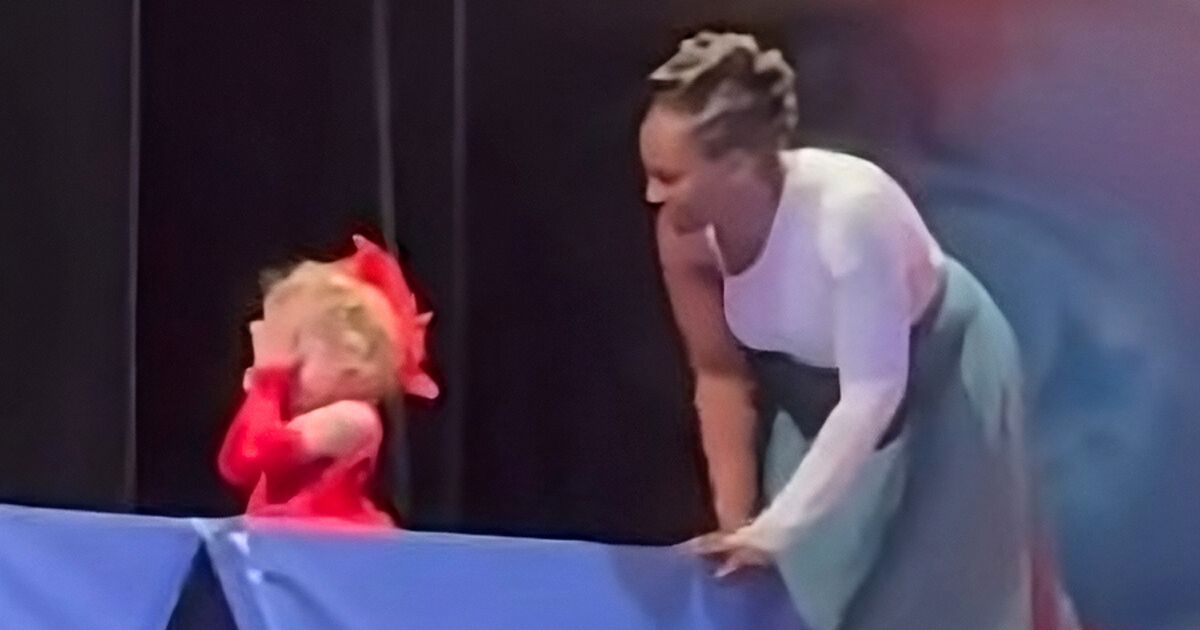 An Unexpected Interruption
As the young gymnast started her performance, a palpable sense of anticipation and excitement filled the air. But soon, a noticeable change of emotion was apparent on Brooklyn's face. The audience and her instructor picked up on this, prompting the instructor to inquire what was troubling her.
In an innocent and heartrending voice, Brooklyn responded, "Where's Daddy?" The instructor, caught off guard by this unexpected interruption, said, "I don't know."
Father's Presence Dispels Fear
A few awkward moments later, it became clear to the instructor that Brooklyn's performance hinged on the presence of one person – her father. With the understanding and grace of a seasoned mentor, the instructor addressed the crowd, "Daddy can you wave?" Picking up the little girl, she pointed out to where Brooklyn's dad was in the audience.
And then the transformation was instantaneous. As soon as she spotted her dad, all the little girl's fears melted away.
The story of Brooklyn is about the vital role parents play in a child's life. It's about the strength children draw from their parents' presence and approval. Brooklyn's tale is an inspiration for everyone, showing how a single gesture of reassurance can change the trajectory of an event and instill confidence in a child.
"For I, the Lord your God, hold your right hand; it is I who say to you, 'Fear not, I am the one who helps you.'" – Isaiah 41:13
Watch the adorable video below.