This charming toddler's positive words will surely lift your spirits! Her words will inspire you to face another day!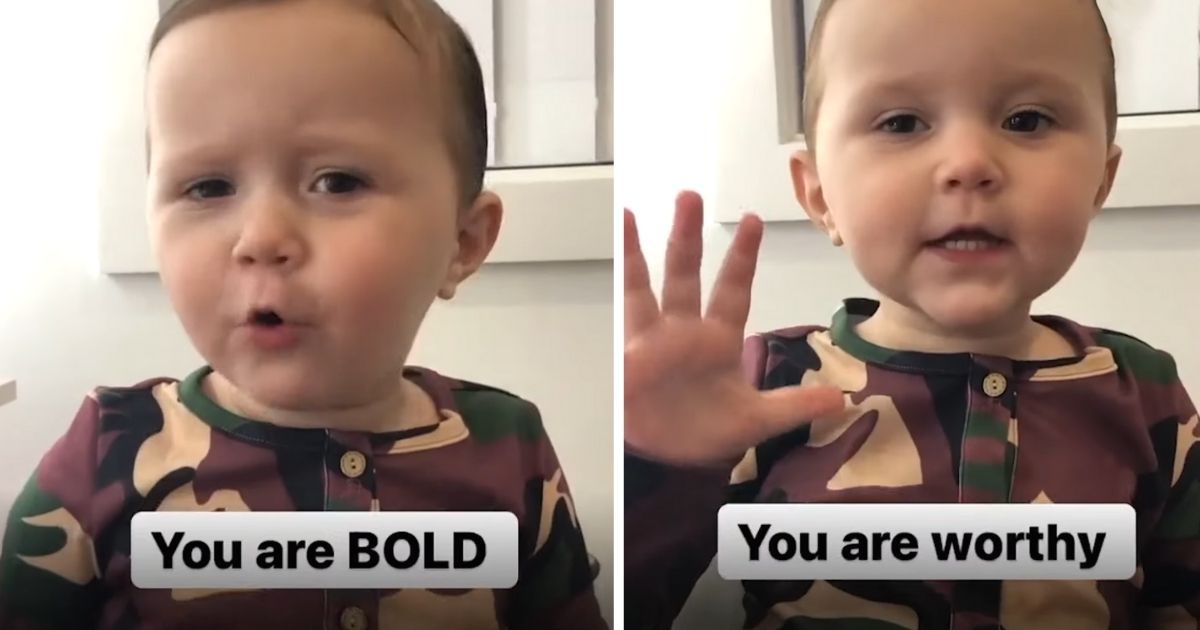 Toddlers are so adorable, cute, and in this case, a source of inspiration as well. The toddler stage is when the these kids explore, learn about their surroundings, talk, play, and learn more about themselves. That's why it is so important for parents/adults to teach them at a young age to see themselves the way God sees them. They must healthily see themselves. It is all right to teach them their A, B, Cs but it will be better if they will also learn the A, B, Cs of who they are in Christ.
This sweet and lovable tot from Australia knows who she is at a young age. She has been well taught probably, by her parents how to see herself positively. Even though she's still struggling to pronounce certain words, she surely is a ball of sunshine to anyone who watches her short video.
She started her declaration with these words: "I say to myself, you are bold! You are brilliant! You are beautiful!" She ended up saying, "You are worthy of greatness!" These are words we need to remind ourselves from time to time. We are fearfully and wonderfully made. We are made in the image of God. We can face everything and do all things through Christ who strengthens us. The word of God is the Truth. No matter what others or life throws at us, it can never change how God sees us. Just like this endearing child, may we also believe in our hearts that everyone is special and has something great to offer to the world!
"I praise you because I am fearfully and wonderfully made; your works are wonderful, I know that full well." Psalm 139:14