In October 2020, Mike and Melissa Harris set off on a captivating cabin adventure with their children, nestled within the scenic Wayne National Forest in Ohio. Little did they know that their idyllic vacation would soon take a harrowing turn, testing their faith and revealing the astounding power of prayer.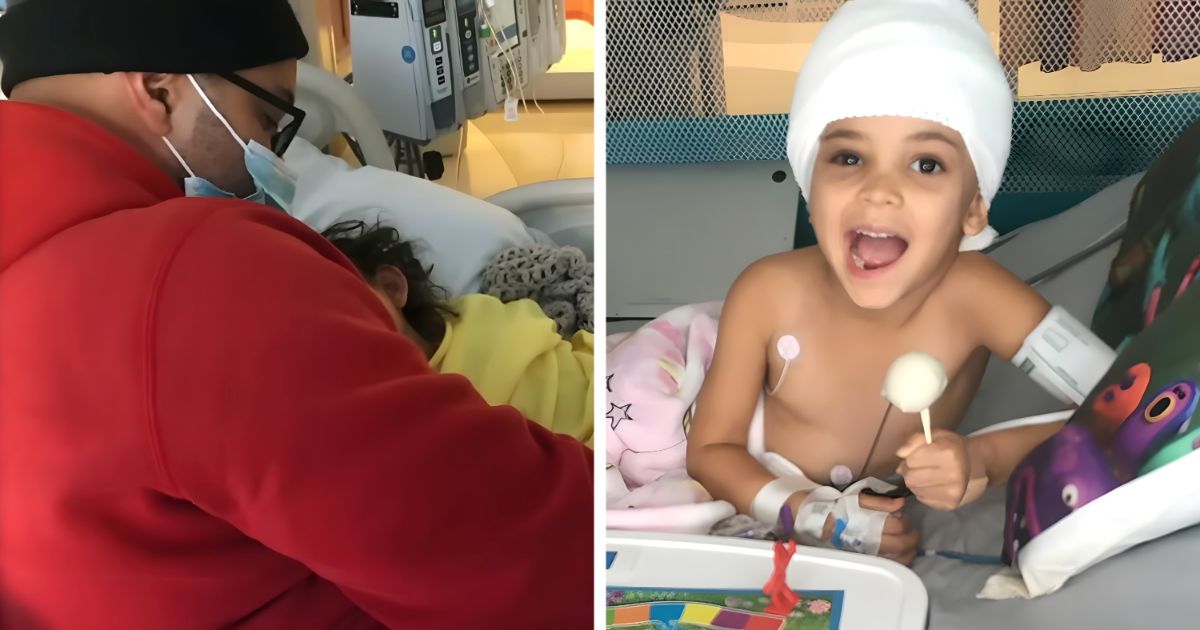 While hiking together, an unforeseen tragedy struck when a massive tree branch plummeted 60 feet, landing directly on their four-year-old daughter Mia's head. Mike reminisces, "I remember grabbing her and just holding her in my arms. I thought she was gone immediately; there was nothing, just lifeless."
Amidst the horrifying ordeal, Mike fervently prayed for Mia's life. To their astonishment, she let out a soul-piercing scream. Realizing the urgency of the situation, Mike dashed towards the trailhead, frantically searching for a cell signal to summon help.
As they anxiously awaited the arrival of first responders, the gravity of Mia's injury became apparent. "I remember touching it, and I just said her skull was crushed," Melissa shared. It was in this distressing moment that she leaned on her faith, asserting her unwavering trust in God. "I believe in Him and no matter what happens next, I love Him and I trust Him," she affirmed.
In their darkest hour, Melissa recalled a biblical tale of a woman healed by simply touching Jesus' robe. This story inspired her to believe that God could heal her daughter. "If the power of Jesus is that strong, where the woman just had to touch his cloak to be healed, and that power in the spirit lives in me, then I believe God could heal my daughter," she pondered.
News of Mia's plight spread like wildfire, uniting a global network of prayer warriors in her support. Mia was taken to Nationwide Children's Hospital, where she was placed in a medically induced coma. The prognosis was dire: a traumatic brain injury, a fractured skull, and bleeding in and around the brain. The family faced a sea of uncertainties concerning Mia's future.
Remarkably, the following morning, a miracle unfolded. As Mia was brought out of her coma, she displayed cognitive function and her endearing personality. Although she initially exhibited paralysis on her left side, she overcame all obstacles within three days.
In the weeks that followed, Mia underwent a craniotomy to repair her skull and the dura of her brain. Miraculously, she made a full recovery, regaining her cognitive function and her lively spirit. "She's amazing, so much fun, and hilarious. You'd never know anything happened to her," her parents gleefully shared.
Months after the accident, Mia opened up to her father about a dream she had of Jesus, saying, "He was with me, and he brought me home."
The family remains steadfast in their belief that God's healing hand was upon Mia's life and they are eternally grateful for the prayers that sustained them during their most challenging moments.