A romantic beach proposal at Myrtle Beach almost ended in despair for a Tennessee man when he lost his engagement ring in the sand. However, thanks to the Myrtle Beach Police and a quick-thinking teenager, the story found a happy ending.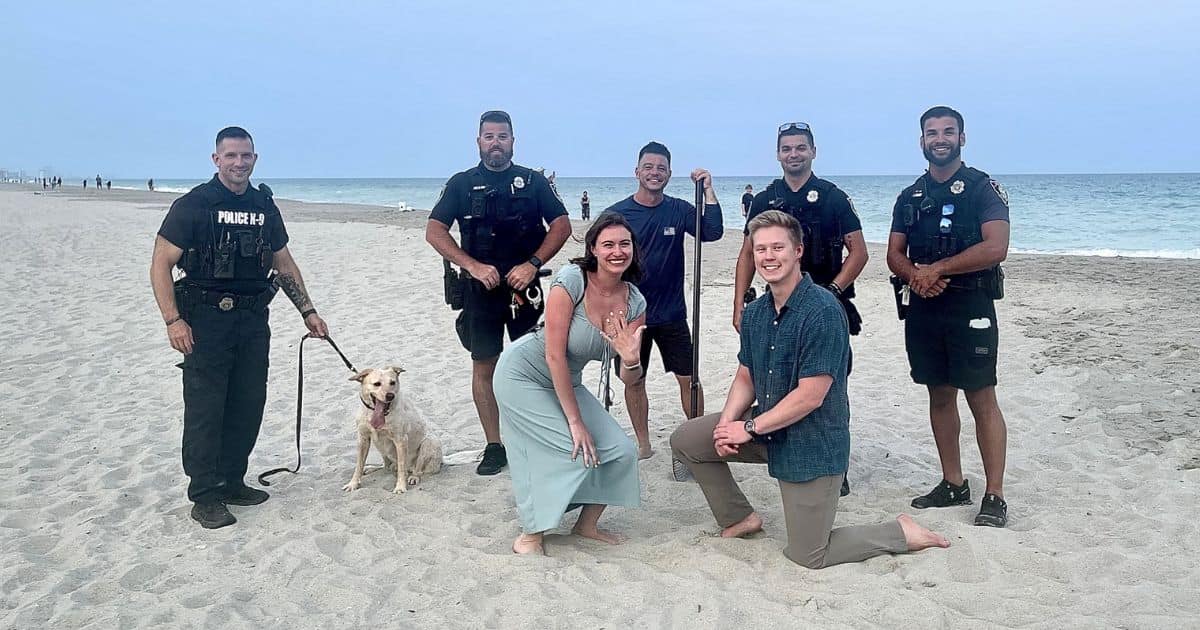 The man planned to propose on the scenic beach and had been capturing the special moments with photos at various spots. But when he prepared for the big moment, the ring was gone. He realized it must have fallen out at one of their photo locations.
He quickly informed the Beach Patrol Officer of the Myrtle Beach Police Department, PFC John Lively, about the missing ring. Without hesitation, three officers began searching the areas where the couple had taken their photos. PFC Shon McCluskey and his K9 partner, Goggles, also joined the search, treating it as a training session for the dog.
As they scoured the sandy stretches, 15-year-old Isaiah Krekeler overheard the situation. He had a metal detector with him and decided to help. Speaking to a local news outlet, Krekeler shared how he had been with his friends when he learned about the lost ring. Although new to using a metal detector on the beach, luck was on his side. Within just 45 seconds, the young teen located the missing engagement ring.
The relieved man could finally propose, and the Myrtle Beach Police Department later shared the good news, humorously adding, "for those of you wondering, she said yes!"
This heartwarming episode not only underlines the power of community but also showcases that when people come together, even challenging situations can have joyful outcomes.